Hilton Head Home Automation & Home Theater
Hilton Head's Home Theater & Home Automation Source
Time integrate the latest technology into your home? We've helped homes and businesses throughout Hilton Head integrate technology that makes life easier.
From wireless music systems to enterprise grade wifi to cinema-quality home theaters, the team at Advanced Integrated Controls can do it all.
Hilton Head is full of happy AIC clients. Scroll down to learn more.
We'd love to chat with you! Give us a call or stop by our office in Bluffton to test out the latest home automation, audio, and video.
Find us in Bluffton:
Advanced Integrated Controls
365 Red Cedar St STE 301
Bluffton, SC 29910
Office: (843) 836-5700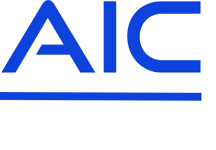 Customer Review
"We built a home on Hilton Head and I had AIC pre-wire the home"
"I've had an excellent experience working with AIC. We built a home on Hilton Head and I had their crew pre-wire the home and determine placement of speakers and TVs. The vast majority of our correspondence was done over the phone or through email. We never actually met on the jobsite but I felt comfortable with what we had specified and sure enough, all turned out as hoped. Now I have to learn how to operate some of the equipment but I'm confident that our follow-up communications will go as smoothly as the past."
- Walter Theiss
Hilton Head Project Spotlight
Commercial Automation System at Frosty Frog Cafe
One of the most popular places to visit on Hilton Head Island, is Frosty Frog Cafe! AIC completely customized and renovated all their audio video systems & commercial automation system. We installed 21 TVs throughout the entire venue; including their outdoor patio entertainment area. Every outdoor television is enclosed with custom TV frames that have three 5" 12 volt fans for thermal management, along with a 3....
Hilton Head Community Involvement
It's important to us to be involved in the Hilton Head community. A few of the events we've been a part of:
Hilton Head's Torch Relay for Children's Miracle Network
AIC was delighting to be a part of the Torch Relay for Children's Miracle Network Hospitals. A non-profit organization designed to help raise money and awareness for children's hospitals nationwide. Most noteworthy, the 5K torch relay is organized by volunteers and enthusiastic fundraising participants. Currently, with the help of so many, Children's Miracle Network Hospitals have been able to raise over $10 million dollars!...
Hilton Head Services
Just a few of the services we provide:
Custom Audio Video Installation
Custom TV Installation
Home Theaters
Media Rooms
Home Automation
Lighting and Shades
Outdoor Audio Video
Motorized Solutions
WiFi & Networking Solutions
Power Management
We take pride in designing and installing unforgettable audio/video and automation experiences in homes and businesses throughout Hilton Head.
Call us today at (843) 836-5700 to get your project started!