Savannah Home Automation & Home Theater
Savannah's Home Automation & Home Theater Source
Ready to turn your home into a smart home? We've helped homes and businesses throughout Savannah integrate technology that makes life easier.
From home theater to media rooms, from home automation to home WiFi, the team at Advanced Integrated Controls can do it all.
Scroll down to see how our projects have made an impact in Savannah.
We'd love to work with you on your next project, or simply share our expert advice! Give us a call or stop by our office in Bluffton to if you want to try out the latest in home automation and home theater.
Find us in Bluffton:
Advanced Integrated Controls
365 Red Cedar St STE 301
Bluffton, SC 29910
Office: (843) 836-5700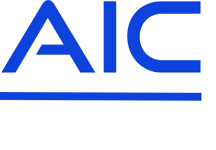 Customer Review
AIC overhauled our home's audio/visual system, replacing five TVs and adding a SONOS music system
"After coping with multiple remote controls and a ten-year old house audio system. We commissioned AIC to upgrade our home's complete audio/visual , replacing five TVs and installed a Sonos whole-house audio system. We relied on AIC for all design details, equipment selection and installation. All of which were excellent and precisely as expected. As importantly, AIC's technician made several visits following installation to ensure all was working as advertised, to train us, and to deal with a minor speaker tuning issue. Without reservation, I give AIC our highest endorsement."
- Terry Brubaker
Savannah Project Spotlight
Marshside Modern
We are excited to showcase an amazing home that AIC had the opportunity to work on and which was recently featured in Savannah Homes Magazine.  The owners wanted the comfort and simplicity of a warm inviting home while not sacrificing the ability to have the latest in home technology in one of their favorite getaway destinations; Palmetto Bluff. We really...
Savannah Community Involvement
Events we've been part of in the Savannah area:
2015 Oglethorpe Speedway Park
AIC has been the Oglethorpe Speedway Park sponsors since 2015! We always have a great time and are happy to contribute to a fun, family oriented series of race events. If you and the kids are looking for a family evening filled with laughs and smiles, head on out to Oglethorpe Speedway Park. We might just see you there!
Savannah Home Technology Services
Just a few of the services we provide:
Custom Audio Video Installation
Custom TV Installation
Home Theaters
Media Rooms
Home Automation
Lighting and Shades
Outdoor Audio Video
Motorized Solutions
WiFi & Networking Solutions
Power Management
We take pride in designing and installing unforgettable audio/video and automation experiences in homes and businesses throughout Savannah.
Call us today at (843) 836-5700 to get your project started!