Elan Launches New Intelligent Touch Panels
Elan Launches New Intelligent Touch Panels Earlier this year, Nortek hosted live demonstrations of two new Elan Intelligent Touch Panels at ISE 2019. No, these aren't just regular touch panels, Elan has incorporated these bad boys with face recognition and voice control over your home systems like lighting, audio, climate, security, and more. This…
Are Smart Thermostats Worth It?
Are Smart Thermostats Worth It? Now you've probably seen or heard of smart thermostats in the home and thought "I don't need that, mine works just fine!" You've heard they save on money and energy, but you've never really dug deeper to find the real hidden benefits and assessed if this was the right…
Lutron Incorporates An Outdoor Lighting Solution
Lutron Incorporates An Outdoor Lighting Solution Lutron, known for its superior quality lighting and shades solutions has just announced they have acquired Limelight, a wireless outdoor lighting control system, specifically for outdoor and industrial facilities that provide remote control and management all while saving energy. We are excited for the acquisition, due to the…
AIC Goes to Cancun
AIC Goes to Cancun | Top Selling Dealer for ELAN Home Systems Thank you Nortek and ELAN for hosting one heck of a trip. We had the pleasure of attending the annual ELAN Club trip at the Dreams Riviera Cancun Resort in Cancun, Mexico last month. We were one among the 16 Top…
A New Accessory To Mount Your SONOS Amp
A New Accessory To Mount Your SONOS Amp Flexson has released a series of three new wall accessories to support your Sonos Amp:  The SA-WM Wall Mount, SA-X4DK Dock, and SA-X4 WM Wall Mount. These range of mounts give us integrators, a variety of locations we can place the Sonos Amp. We've installed…
Why Enterprise Systems?
Why Enterprise Systems? In the past year, I have noticed a dramatic increase in the number of connected devices in the home. By connected, I mean devices that run solely on your network connection. The most prevalent being smart TVs. Often times, we'll install a few throughout the entire home. A study has shown…
Authorized Google Home Dealer
AIC Is Now Your Authorized Google Home Dealer We have some exciting news! We are proud to announce that we are now an authorized Google Home Dealer. Google Home Products have paved their way into many of our clients' homes and we couldn't be more excited to integrate Google products with our home tech expertise.…
What is Dolby Atmos?
What exactly is Dolby Atmos? What does it do for your entertainment experience? You're new tv, speaker or soundbar has Dolby Atmos capability, but what does that mean? You know it has to do with sound, but what does it do for your overall entertainment experience? If you aren't an audiophile, this may not…
Outdoor Entertainment
Preparing Your Outdoor Entertainment Space I simply love the Lowcountry and the weather it brings in this time of the year. Spring is already here and Summer is right around the corner. With that in mind, I know many of you love hosting family and friendly get-togethers outdoors and in the comfort of your…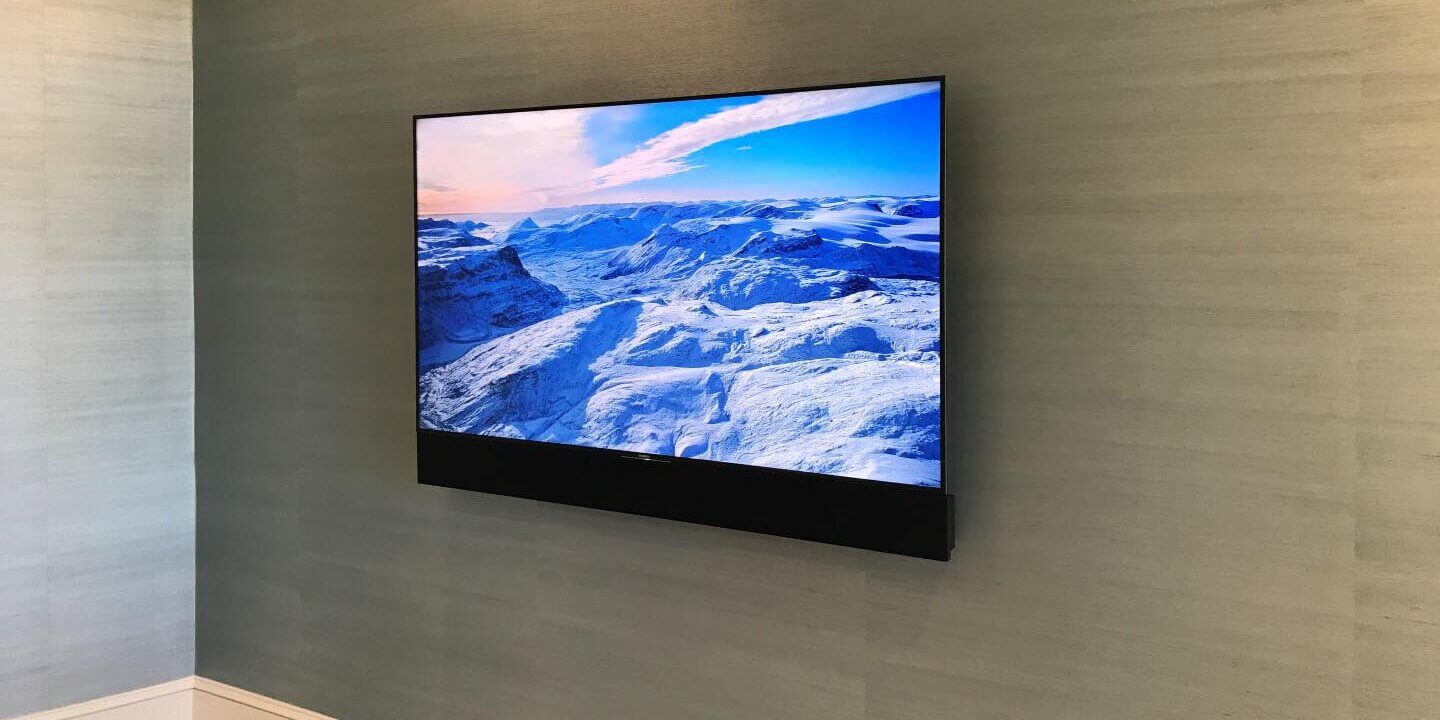 Soundbar 101
Soundbar 101 Here is a helpful guide for all you need to know about soundbars. Maybe you want to have an elevated sound experience but aren't ready to commit to a full surround sound system. Low and behold, the soundbar. We'll break down the basics for you and from there, you can decide what type…
New SONOS Outdoor Speakers
Sonos Introduces First Ever Outdoor Speakers This is the partnership we've all been waiting for. Sonos has paired up with Sonance to introduce their first-ever outdoor speakers, along with in-wall and in-ceiling speakers in the same line. Bringing your audio outdoors isn't a new concept, which is why this has been an anticipated…
Should You Put Grilles On Your Speakers?
Should You Put Grilles On Your Speakers? People have speculated whether to put grilles on their speakers at home. There are a few factors that you should think about when deciding to put grilles on. Some even wonder if putting grilles on affects the overall sound quality. There is necessarily a concrete answer due to…