Cable VS Streaming:
Cable VS Streaming: Times have changed and I never thought I'd give up cable. I've had it most of my life. The bill seemed like a normal utility, comparable to the water or electric bill. You couldn't run from it. It was just a necessary commodity.
When I bought my first house I signed a 2 year contract with a popular satellite cable television provider. I never had satellite television before, so I wasn't expecting what happened next.
As the Lowcountry's spring approached, so did our famous afternoon thunderstorms and rain showers.  I had one show. Only one show I liked to watch daily, and like clockwork the storms would come and my show would fade out to say, "NO SIGNAL."
It got to a point that I've had enough. I waited a year though the contract and I paid to cancel my contract with them. It was so painful to deal with the intermediate signal loss that I paid a company to stop using them.
I then decided to go with a different cable company. A local one, that was not a satellite provider. It was wonderful. I had no complaints. The television service was everything I needed. It was reliable and didn't cost any more than I was paying with the previous provider.
Then one morning I was going through my endless piles of paperwork to pay bills. I nearly spit my coffee out all over my keyboard. My cable bill had officially doubled! I couldn't do it. I just didn't want to pay that much anymore.
I cut the cord. 
I have friends and family members who cut the cord and canceled cable television a while ago. Honestly, I thought they were making a huge mistake. For some reason, it just seemed wrong. Perhaps, we are conditioned to think that we have to have cable.
I mean, what about the local news? You need local weather especially during hurricane season! I like to watch sports. I'm not going to give that up!
I cut the cord, but I didn't give up local news or sports. In fact a lot of the local news stations have live streams you can still view. Then it registered that I too could stream. So I began my research and discovered Cable VS Streaming. To top it off, many of these subscription streaming platforms have sports packages that are cheaper and better than what I have been getting before. Its been a year, and perhaps one of the best decisions I've made.
Cable VS Streaming
There are several streaming platforms you can use. We are going to go through the four most popular options, YouTube TV, Sling TV, Hulu Live TV, and AT&T TV Now.
YouTube TV
YouTube TV offers one package at one price, $50 a month. It has over 70 channels, including local channels and is currently the only streaming service to offer PBS. YouTube TV offers unlimited cloud DVR which keeps recordings up to 9 months. YouTube TV has the best DVR service out of the bunch. A side note, YouTube TV does not give you the YouTube Premium option of skipping ads on YouTube or YouTube Music. YouTube Premium is a separate service.
Sling TV
Sling TV was the first live TV streaming subscription to become available. If cutting costs is your main priority, this is the subscription to try out. Sling TV's options can be confusing. They offer an orange package and a blue package for $30 respectively, or you can get both orange and blue packages together for $45 a month. There are also additional packages available for more channels. Sling TV comes with a free 10 hour Cloud DVR service, which can be upgraded for an extra fee. Overall, Sling gives you the most personalized experience, pay for what you want and nothing more. Sling offers a free 7 day trial, only if you sign up using an app, not through the website.
Hulu Live TV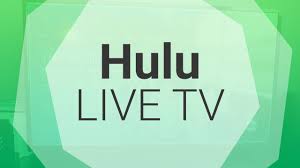 Hulu Live TV has the beneficial add on of Hulu, giving subscribers a large content base of on-demand titles. Hulu Live TV costs $55 dollars a month, however, if you would like to skip commercials on your cloud DVR programing you will have to pay extra. You can subscribe to more channels and extras and can have up to 6 customizable profiles. Hulu offers a 7 day free trial to the service. Hulu Live TV is realivitly new to the streaming game, so they do not offer all of the channels you could expect from other streaming services. If you have tried Hulu Live TV in the past and found it to be difficult to use, Hulu has updated the interface to be more friendly and is worth another try.
AT&T TV Now
AT&T TV Now is the priciest out of the bunch. For $65 dollars a month AT&T TV Now offers HBO built in to the service along with 20 hours of DVR. The interface is is far better than the competitors as well. The only downside to AT&T TV Now is the lack of top channels that other streaming services offer.
A La Carte
You really don't even need to subscribe to a live TV streaming platform if you don't want to. There are notable options for on demand services such as, Hulu, Netflix, Disney+ and Prime Video to name a few. There are also free platforms that are available such as Pluto TV, Tubi, Xumo, and Crackle. The options for viewing are absolutely endless.
A Way To Stream
Of course, the most important part of cutting the cord is making sure every television has an appropriate streaming device for the service(s) that you may intend on using.  Just as there are many options for streaming channels, there are just as many options in the way to stream; however, not every device is equal and not every device supports every streaming channel. If you have a smart TV than you may not need to buy a streaming device, unless the TV does not have the app for the service you were looking at using.
The most popular streaming devices are Apple TV, Amazon Fire TV, and Roku.
Apple TV is great, especially when you purchase the 4K capable model. It works well with other Apple products and is easy to use.
Amazon Fire TV is geared towards the Amazon Prime outlet in regards to buying and renting movies.
Roku will always hold the market as the biggest streaming device. There are plenty of different Roku models so you can pick and choose what you may need.
A Note About Antennas
Now you are probably wondering, why not just use an antenna? Well if you live in the Lowcountry, the antenna may not be worth it. Unfortunately, our high abundance of pine trees make receiving a signal very difficult. Your best bet is to do plenty of research before trying one out.
Summary
Cord cutting is a rising trend and there are plenty of options available. You no longer have to pay high rates and commit to a service if you wish not to. I have cut the cord, along with many others, and it is liberating. I have saved my family over $1000 a year.
Go for a free trial and test it out, you may be pleasantly surprised.