AIC Is Now Your Authorized Google Home Dealer
We have some exciting news! We are proud to announce that we are now an authorized Google Home Dealer. Google Home Products have paved their way into many of our clients' homes and we couldn't be more excited to integrate Google products with our home tech expertise. This is a great budget-friendly way to incorporate smart home automation without breaking the bank. Some of these systems and devices, you already have installed in your home.
Voice control is more reliable and accessible than ever before with the power of Google Assistant. Easily control aspects of your home across the room from lighting, music, and movies with just a simple command. Here are just a few ways Google Assistant can make your daily routine a breeze.
Controlling Your Thermostat And More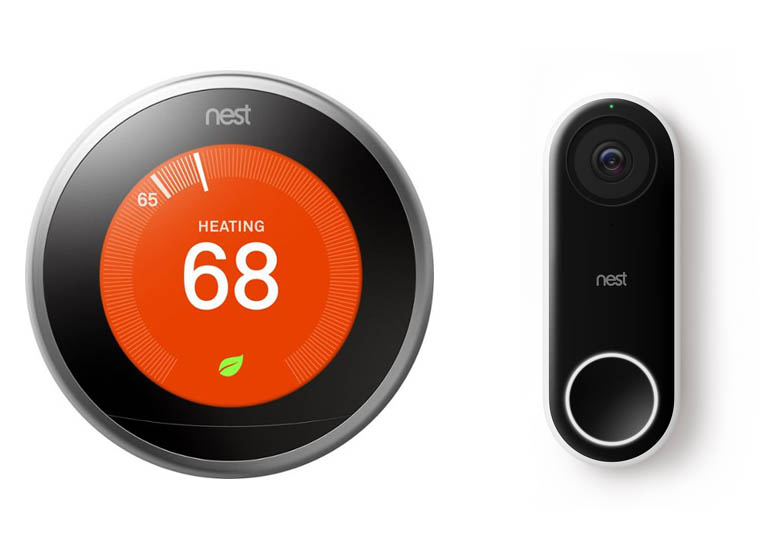 Of course, Nest home systems wouldn't be complete without Google Assistant Integration. Control your thermostat, doorbell, cameras, and alarm system all in one place. Together, they make a powerful duo. You can now control the temperature of the room by voice command. Requests like "Hey Google, what's the temperature inside?" or "Hey Google, play backyard camera on the Living Room Chromecast" are more intuitive than ever before. Forget to lock the front door upon entering? "Hey Google, lock the front door please." You can even tell Google to arm/disarm your home if you're ever feeling unsafe. Google will talk back; alerting you when someone rings the doorbell or if there is a security breach.
Smart TV Integration
Android TVs such as Sony's latest 4K models have integrated Google Assistant and we can't complain. LG has jumped on the gun and included Google in its latest TVs and Google Assistant is reportedly coming to Samsung TVs so be on the lookout. Ask Google to change the channel, what time the next Giants game is, or play the latest episode of Game of Thrones on HBO. No more having to flip through channels to find your favorite shows. Discover new content to add to your list by asking Google to search based on actor, year, and genre. Effortlessly control volume, turn on/off and set schedules by simply asking. Use your TV as a command center for other devices in your home, such as your robotic vacuum cleaner, lighting, thermostat, and more.
Lighting Control
Set the mood of the room at your command with the power of Google Assistant. Engineered with far-field voice recognition, easily dim the lights, control the shades and set pre-programmed lighting scenes for special events. Planning a dinner party? "Hey Google, set the room for a dinner party." Lutron is another partner of AIC's that specializes in superior smart lighting solutions. The latest Lutron Caseta Dimmer Switch Model has voice command via Google Assistant and supports other smart home systems like Sonos, Nest, and Logitech. Imagine being able to play music and have lighting match up to it. This is a great innovation for those who love to host get-togethers with family and friends.
Audio Connectivity
Play your favorite tunes without ever lifting a finger again. Klipsch's latest speakers and soundbars have Google Assistant built in to satisfy your superior audio quality needs with deep bass and clear dynamic range. Dual microphones are placed at the top of the speaker to allow for an extended voice recognition range in a room. The accessibility of these speakers allows you to play music, find answers on Google search, stream live news, listen to podcasts, manage other smart home devices, find an easy dinner recipe and more. Sync up your entire home with the multi-room ready speakers. This takes entertaining to the next level.