Bookshelf Speakers & Tower Speakers
Tower speakers provide pure audio clarity and balance, something any dedicated audiophile would appreciate. Tower speakers offer lifelike sound that are perfect for large, open floor layouts.
Depending on what is planned for these speakers such as listening to music or to complete a home theater setting, there are many brands to choose from.
Here at Advanced Integrated Controls (AIC), we have established strong relationships with our vendors. We are certified dealers for KEF, Martin Logan, Speaker Craft and Totem.
When you're looking for a speaker with high quality audio like tower speakers, but are limited by space, or perhaps the aesthetics of your listing room doesn't suit tower speakers, bookshelf speakers are a comparably powerful option.
They are compacted loudspeakers that are placed on a mantel or shelving unit. There are many sizes and a few colors to choose from. Just like any speaker, depending on how you intend to use them, there is an option for nearly any decision. Similar to floor standing speakers, we are certified dealers for KEF, Martin Logan, Speaker Craft, Totem and we are a Gold Dealer for Sonos Wireless Music Speakers.
If you're building a new home or remodeling and are interested in adding any type of audio element, don't hesitate to reach out to our design team.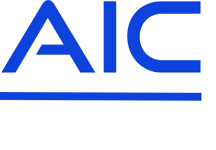 Customer Review
Speaker and TV Installation + Pre-wire
"I've had an excellent experience working with AIC. We built a home on Hilton Head and I had their crew pre-wire the home and determine placement of speakers and TVs. The vast majority of our correspondence was done over the phone or through email. We never actually met on the jobsite but I felt comfortable with what we had specified and sure enough, all turned out as hoped. Now I have to learn how to operate some of the equipment but I'm confident that our follow-up communications will go as smoothly as the past."
- Walter Theiss
Bluffton Bookshelf Speakers & Tower Speakers
On every project, we aim to deliver high quality, crystal clear audio & video.
Our goal is to ensure the best music and home theater listening experience possible.
We design and install custom audio video projects in:
Bluffton
Hilton Head
Savannah
Palmetto Bluff
Beaufort
Project Spotlight: KEF Bookshelf Speakers
KEF Bookshelf Speakers
This Media Room is powered by KEF bookshelf speakers Paired with a Sunfire HRS 10" Subwoofer are a pair of KEF bookshelf speakers (Q300).  Furthermore, we added a Parasound Halo amplifier and pre-amp to provide an audio punch. For this reason,...
Your Bookshelf Speaker and Tower Speaker Experts In Bluffton, Hilton Head & Savannah
We take pride in designing and installing unforgettable custom audio video experiences in homes and businesses throughout Hilton Head, Bluffton, Palmetto Bluff, Savannah, Beaufort, and surrounding areas.
Need bookshelf speakers, tower speakers, or even a total sound system overall?
Call us today at (843) 836-5700 to get your project started!