Control In The Palm of Your Hand
Solar heat is just one example of benefiting from energy management. Home automated shading systems harbor daylight and minimize strain on HVAC systems, allowing for a more eco-friendly smart home. Lutron shading is a convenient way to control energy costs within your smart home by managing the amount of direct sunlight entering each room. With the touch of a button, the Lutron shade and blind systems automatically lower your shades and diffuse the light, keeping you cool in the southern heat. In the winter months, utilize the sunlight to fill your room with warmth.
Home automated shades and blinds can also be programmed to a timer, granting a hands free approach toward reducing energy costs and usage. With the use of Elan Home Automated systems, we can even program your shading to monitor the temperature outside and inside your home, then send a signal to Elan to raise or lower your shades; maximizing on energy savings and preserving a comfortable ambiance.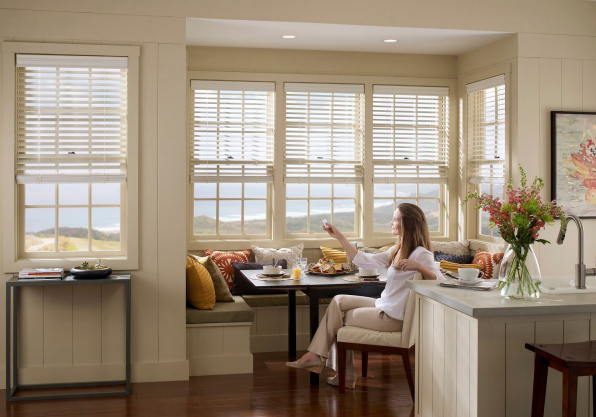 Custom Fabric, Wireless Control
Furthermore, for those who are in need of a simple home makeover or remodel, know that with Lutron shades and blinds, there are wireless shade design options available as well.
Advanced Integrated Controls (AIC) is an authorized Lutron Shades dealer with access to their full line of blinds, shades, rollers, shutter's, shears, Roman's and Venetians. With hundreds of custom fabric designs and weights to choose from your window treatment ideas will quickly become a reality. There are several fabrics to choose from! You can browse through them on Lutron's Fabric Library.
AIC specializes in residential and commercial Lighting Design and Control. We have partnered with Lutron and Elan home systems to bring to Hilton Head, Savannah, and the surrounding Low Country a complete line of home automation, shades, and  lighting options available. (For Lutron Automated Shade control issues, contact AIC, or Lutron's Customer Support at (888)588-7661.
Get a quick, no-hassle estimate on your project