Custom Home Theater Installation
AIC specializes in the design and installation of custom home theaters.
Our design and install team have created home theaters ranging from small and intimate to large environments suitable for entertainment lovers. Our goal for your personal, custom home theater is to lure you into the room and shut the door on life and its many distractions.
Our expert team can assist you from start to finish with designing and making the important decisions for your home theater.
What to Consider When Designing Your Home Theater
See more details on each of these points in the section below:
Location
Screen Type and Size
Home Theater Seating
Acoustics
Lighting Control
Complete Audio/Video Control
Planning Your Home Theater Project
Location
Home theater systems can be installed in just about any room of your home, or showcased in a dedicated theater room. They can also be designed to blend in with your home's existing decor and hidden from view when not being used. Understanding where you plan to locate your home theater and how you'll use space, are critical to the design of an incredible custom home theater system.
Screen Type and Size
It is often believed that all theater rooms utilize large projection screens, however this is not always the case. The declining cost and increasing size of HD flat screen televisions have made them a common choice for many home theater rooms today. AIC can help you make the perfect decision regarding your screen specifications based on your home theater needs.
Home Theater Seating
Planning the seating arrangement of any theater room in the design process will greatly improve the overall viewing experience. AIC offers seating options for local home theaters from Fortress Seating and Salamander Designs. Feel free to stop by our showroom for a home theater seating demonstration.
Acoustics
Acoustics is the key element to a theater room. AIC offers an abundance of creative acoustical solutions for isolating and improving sound within a theater environment. We also offer a wide variety of custom speaker solutions to meet any acoustical requirement. Full range tower speakers, electrostatic speakers, in-ceiling speakers and in-wall speakers, bookshelf speakers, and of course a full line of all digital wireless speakers are just some of the speakers products we have to compliment any theater system.
Lighting Control
It wouldn't be a true home theater without proper lighting. Poor lighting can easily wash out a screen, creating shadows and false viewing experiences, ultimately preventing the in-home cinematic viewing experience you desire. AIC's partnership with Lutron offers a wide variety of lighting control and automated or motorized shade options to meet any lighting control need.
Complete Audio/Video Control
A lot goes into the design and application of a home theater, making the complete integration of the technology even more important. At AIC we have partnered with URC(Universal Remote Control) and Elan Home Systems to offer a flexible line of automated touchscreen remote controls and iPad controllable remote systems. one button ON and one button OFF, that's what you'' get with Advanced Integrated controls.
For an estimate of your dream Home Theater and/or Media Room, stop by our showroom or call today to schedule a walkthrough!
To get a real home cinema experience, you need home theater seating. AIC is proud to offer home theater seating from Fortress, Lane, and Elite.
Depending on your room size, you may have the option for one or more rows of elevated individual seating. On the other hand, you can create a cozy environment with the style of a love-seat theater chair.
We're willing to bet the most visited room in your home is wherever your big screen TV resides.
Some call it a living room, others may call it the entertaining living area or family room, but we call it the media room. It doesn't really matter what you call your media room, what matters is how comfortable you are while you enjoy a true home theater experience without having to leave your home.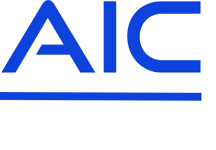 Customer Review
Excellent Home Theater Installation
"Curt Hubner and his team did an excellent job installing our home theatre system. From estimate to completion, the team was professional, on time, and great to work with."
- Jennifer M.
Bluffton Home Theater Installation
On every project, we aim to deliver high quality, crystal clear audio & video.
We design and install custom audio video projects in:
Bluffton
Hilton Head
Savannah
Palmetto Bluff
Beaufort
Project Spotlight: Family Home Theater Room
Family Size Home Theater
The Perfect Family Size Home Theater This custom family size home theater room is complete with a Vutec 103" Acoustically Transparent fixed screen and a Sony 1080p 3D projector. Furthermore, AIC installed Elan In-ceiling and LCR speakers and a 12" Sunfire Subwoofer....
Your Home Theater Experts In Bluffton, Hilton Head & Savannah
We take pride in designing and installing unforgettable custom audio video experiences in homes and businesses throughout Hilton Head, Bluffton, Palmetto Bluff, Savannah, Beaufort, and surrounding areas.
Call us today at (843) 836-5700 to get your project started!