A Real Home Cinema Experience
AIC is proud to offer theater seating from Fortress, Lane, and Elite. To create a completely finished home theater room, you'll need home theater seating.
Depending on your room size, you may have the option for one or more rows of elevated individual seating. On the other hand, create a cozy environment with the style of a love-seat theater chair.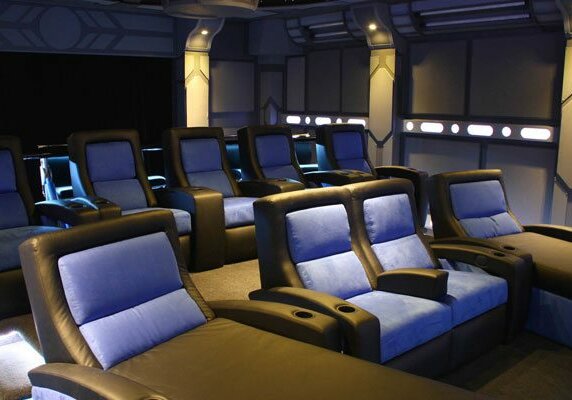 Home Theater Seating Options For Every Need
Theater seats vary in price and can be fit within nearly every budget. There are many colors and fabrics to choose from. Additionally, there are powered and non-powered foot rests as well.
Another neat option is lighted cup holders. iPad docks and end tables are a great way to customize a home theater room, too. Choose from a variety of single arm, double arm, armless chairs, and love seat theater chairs. The options are endless! Once you have selected the best chair that fits your needs, the next thing to consider are risers.
Risers Add To The Movie Theater Experience
Risers allow everyone in the room to gain the best viewing and acoustical experience. Often, they are thought of as an expensive addition to a theater room, which are why they are easily forgotten. When in fact, they aren't as expensive as one might think. AIC is able to meet just about every home theater budget.
We have been Bluffton's home theater expert since 2006! Not sure about a home theater design, let AIC help you determine what's the best design for your custom home theater.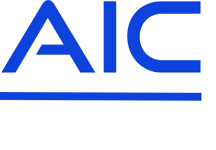 Customer Review
I Used AIC To Install My Home Theater Seating
"I used AIC to install my DirecTV systems, set up a home theater including all wiring, home theater seating, speakers and lastly a sound bar subwoofer set up in a family room. I recently moved to Hilton Head from Northern Virginia and the owner Curt Hubner was recommenced to me and I can not say enough good things about Curt and his team. They have been terrific and I would strongly endorse them to anyone needing support for comprehensive AV installations."
- Michael S.
Bluffton Home Theater Seating
We design and install home theaters in:
Bluffton
Hilton Head
Savannah
Palmetto Bluff
Beaufort
Project Spotlight: Home Theater Seating
Comfy Home Theater
Dedicated Comfy Home Theater Room This comfy home theater room has custom two tiered theater seats. AIC fixed mounted a 103" fixed projection screen and a Sony 1080p 3D Projector. AIC installed a Yamaha 7.2 Channel SS Receiver, Lutron Lighting Control, and Sonos...
Your Home Theater Seating Experts In Bluffton, Hilton Head & Savannah
We take pride in designing and installing unforgettable custom audio video experiences in homes and businesses throughout Hilton Head, Bluffton, Palmetto Bluff, Savannah, Beaufort, and surrounding areas.
Call us today at (843) 836-5700 to get your project started!