Your Key To A Full Surround Sound Experience
Subwoofers originated in the 60s, but their popularity skyrocketed in the 70s. Today subwoofers play a very important role in completing a surround sound or home theater system.
So whether your hope is to being able hear the rumbles from your favorite action movie, or feel the beat drop in your favorite song, AIC can help you in choosing a subwoofer that fits your audio/video needs.
Powered vs In-Wall Subwoofers
It's important to understand that subwoofers project sound in all directions, they don't have to be facing the listener. However, both powered and in-wall subs are unique in their own way.
The obvious main difference is that powered subs sit on the floor and in-wall subs are flush mounted to the wall, or installed inside of the wall. Another difference is that powered subs already have a built it amplifier, most in-wall subs do not, meaning an external powered amplifier may be needed. But don't let that deter you, in-wall subwoofers are still an excellent choice.
In-wall subs are a great option for those who are looking for an aesthetically pleasing listening room, while saving floor space, without sacrificing audio performance. Whether you want a complete home theater, a media room or listening area, there are several options to choose from.
Furthermore, don't let the image of the installation process avert your decision in choosing these type of speakers. You don't necessarily need to be building a brand new home or begin a major remodel. It may not be that intrusive.
To ensure this alternative is right for you, contact our design team; we'll perform a complimentary walk-through of your home.
Traditional subs are the most popular option. Just like any speaker there are many options: will a front facing or down facing sub work better? How about both? How big do you need the amplifier to be? Do you want sealed or ported enclosures?
Furthermore, although there are ways to conceal a subwoofer, typically a powered subwoofer will be easy to spot. Choosing one that will blend in with your other speakers and other audio/video components is something to consider.
Advanced Integrated Controls has partnered with JL Audio, Martin Logan, Sunfire, Sonance and KEF to offer our clients the best options available for a subwoofers. Understand that you aren't alone in deciding which home audio system will work best. We have over 10 years of experience in keeping our clients Connected to the World.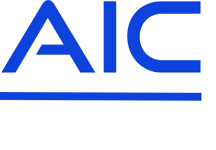 Customer Review
4 Speakers and Subwoofer for Home Theater
"AIC provided the following services: installation and wiring for DirecTV installations in main house and detached garage home theater room, wiring for a 7 channel home theater, purchased 4 speakers and subwoofer for home theater, seating for home theater. Curt Hubner designed the home theater configuration and personally made sure that the sound system met my needs. His team also installed a sound bar system in my family room in conjunction with a flat screen tv,. In addition AIC fine tuned my internet connections, and lastly set up a wireless Sonos music system thru my internet connection."
- Michael S.
Bluffton Subwoofer Installation
On every project, we aim to deliver high quality, crystal clear audio & video.
Our goal is to ensure the best music and home theater listening experience possible.
We design and install custom audio video projects in:
Bluffton
Hilton Head
Savannah
Palmetto Bluff
Beaufort
Project Spotlight: Outdoor Subwoofer
Outdoor Speakers, Subwoofer and Flatscreen
This is a 2-channel outdoor music system consisting of (2) 8" Episode Landscape speakers paired with 8" Subwoofers and an Episode Landscape in ground 12" powered subwoofer. This audio system is powered by a Parasound Reference series 500 watt amplifier and...
Your Subwoofer Installation Experts In Bluffton, Hilton Head & Savannah
We take pride in designing and installing unforgettable custom audio video experiences in homes and businesses throughout Hilton Head, Bluffton, Palmetto Bluff, Savannah, Beaufort, and surrounding areas.
Need subwoofers, or even a total sound system overall?
Call us today at (843) 836-5700 to get your project started!