Wireless Speakers & Wireless Music Systems
Wireless Music Systems
With wireless music systems, you can control your music effortlessly from anywhere in your home. 
Using your mobile device or voice control in combination with streaming services, turning on and controlling your music becomes fun and effortless, and sounds amazing. From SONOS to Autonomic to Denon, we partner with the highest-quality brands to ensure a crystal-clear listening experience.
SONOS is a system of wireless speakers, sound-bars, and audio devices that gives you control of endless collections of audio sources. Play all your music throughout your home, and control it all from the palm of your hand.
Advanced Integrated Controls (AIC) is the #1 SONOS Wireless Music Speaker Gold dealer in Savannah, Bluffton, Beaufort and Hilton Head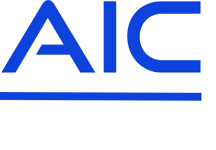 Customer Review
"AIC designed and installed a wireless music system in our home"
"AIC designed and installed a wireless music system in our home, including TV. The sound is superb and the installation took about 1/2 day. Because the system is wireless there was no need to put holes in our walls. The controlling software is easy to use. AIC can demo their systems at their store. They support you after the sale."
- Mike F.
Bluffton Wireless Music System Installation
Our goal is to ensure the best music and home theater listening experience possible.
We design and install custom audio video projects in:
Bluffton
Hilton Head
Savannah
Palmetto Bluff
Beaufort
Project Spotlight: Sonos Wireless Music System
Comfy Home Theater
Dedicated Comfy Home Theater Room This comfy home theater room has custom two tiered theater seats. AIC fixed mounted a 103" fixed projection screen and a Sony 1080p 3D Projector. AIC installed a Yamaha 7.2 Channel SS Receiver, Lutron Lighting Control, and Sonos...
Wireless Speaker Installation & Wireless Music Systems In Bluffton, Hilton Head & Savannah
We take pride in designing and installing unforgettable custom audio video experiences in homes and businesses throughout Hilton Head, Bluffton, Palmetto Bluff, Savannah, Beaufort, and surrounding areas.
Looking for wireless speakers or an integrated wireless music system?
Call us today at (843) 836-5700 to get your project started!