Innovative Custom TV Installation
Advanced Integrated Controls is the leading company for custom television installations in the Lowcountry.
Since 2006, we've developed innovative audio visual solutions for a wide variety of applications for both residential and commercial clients. We design and custom build our own mirror televisions, television art lifts, television ceiling track systems, motorized television lifts, and outdoor TV enclosures.
If you want it, we guarantee we'll be able to design it!
Our AV experts will work with you to design the best custom TV solution.
From standard television systems that includes cable boxes, satellites, Apple TVs, OLED/LED flat screens and/or Blue-ray Players, to larger, more involved systems like whole house audio/video systems including home theaters, we do it all.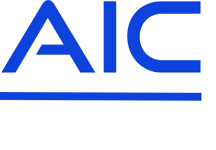 Customer Review
Mounted TV + Soundbar & Hid Wires
"It was amazing how they took our TV that was on a table entertainment center, mounted it and our sound bar on the wall and got rid of the fist full of wires that were in sight running from our components to the TV. The job was done professionally and area was left clean. It is now enjoyable to watch TV without seeing all the clutter. We'll have more jobs for them in the future."
- Gary Ganote
Bluffton Custom TV Installation
Our goal is to ensure the best audio and video experience possible.
We do custom TV installation projects in:
Bluffton
Hilton Head
Savannah
Palmetto Bluff
Beaufort
Project Spotlight: TV Hidden with Sliding Art
Beauty on the Bluff
We are excited to announce that AIC has won a CePro Mark of Excellence Award in the category of Multi room Audio and Video Project of the Year! This is A.I.Cs third Mark of Excellence award in the past two...
Your Custom TV Installation Experts In Bluffton, Hilton Head & Savannah
We take pride in designing and installing unforgettable custom audio video experiences in homes and businesses throughout Hilton Head, Bluffton, Palmetto Bluff, Savannah, Beaufort, and surrounding areas.
Call us today at (843) 836-5700 to get your project started!