What good is outdoor entertainment if you don't have a reliable weatherproof television, or an outdoor TV enclosure? Not very!
AIC is a dedicated Hilton Head, Bluffton and Palmetto Bluff dealer for SunBrite TV and Seura. We also custom build our outdoor TV enclosures to provide a more durable option for our clients.
Here's a little product information on what SunBrite, Seura and TV enclosures can do for your outdoor entertainment area.
Seura is well known for their mirror TVs and now they're making a big splash in the outdoor entertainment world with there elegant, ultra thin and ultra bright 4K weatherproof TV's. They offer 2 different series; Seura Storm and Seura Storm Ultra Bright.
Storm Series: Similar to SunBrite's Signature Series, the Storm is best for shaded locations, such as covered patios and porches. They're finished with an antiglare screen, include a Seura waterproof remote and can withstand temperatures as low as -24F and as high as 122F.  The Storm has 4 screen sizes to choose from, ranging from a 42" to an 84" and they're very thin, 2.7" to be exact!
Storm Ultra Bright Series: The real difference between these two is that the Storm Ultra Bright can be seen in high glare environments, even directly under the sun. Their LuminOptics technology is a fancy way for saying they are very bright and have a high anti reflective coating. It can withstand low -30F temperatures up to 140F, the weatherproof remote is included and it's only 3.7" wide.  The Storm Ultra Bright has 5 screen sizes ranging from 42" to 84", perfect for uncovered decks, patios and pools.
Custom Outdoor TV Enclosures
Outdoor TVs are designed to last, indoor TVs however, are not designed for outdoor use. With the help of our design team at AIC, we can custom build an outdoor TV enclosure to help your indoor TV last longer outdoors. Complete with durable safety glass, security locks and cooling fans, our TV enclosures will add a custom touch to any outdoor entertainment space.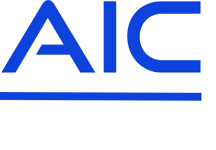 Customer Review
7 mounted Flat Screen TVs + indoor and outdoor speakers
"We use Advanced Integrated Controls, AIC, for our new home in Palmetto Bluff. Our first meeting with Curtis and Jennifer was when the house was in the wiring phase so they walked us through each room and told us everything that was going to be installed. We have 7 mounted Flat Screen TV's, Soundboard, indoor and outdoor speakers throughout the house and the tower system tucked neatly away which controls everything! The equipment used and TV selection was all done by AIC and we couldn't be happier!"
- Ms Hussey
Bluffton Outdoor Televisions
On every project, we aim to deliver high quality, crystal clear audio & video.
We design and install custom audio video projects in:
Bluffton
Hilton Head
Savannah
Palmetto Bluff
Beaufort
Project Spotlight: Outdoor TV Installation
Outdoor SunBrite TV Installation
Outdoor SunBrite TV The outdoor SunBrite TV is specially engineered for shaded outdoor areas, such as a covered, screened patio, garage, covered deck or porch. AIC installed a 65" outdoor TV with a premium 4K direct-backlit UHD screen with local zone...
Your Outdoor TV Installation Professionals In Bluffton, Hilton Head & Savannah
We take pride in designing and installing unforgettable custom audio video experiences in homes and businesses throughout Hilton Head, Bluffton, Palmetto Bluff, Savannah, Beaufort, and surrounding areas.
Call us today at (843) 836-5700 to get your project started!