Smart Thermostats & Climate Control
Most Thermostats Waste Money
Smart thermostats can control up to half of your homes energy. Surprisingly, that's more that appliances, lighting, TVs, computers and stereos combined! Yet, consumers are still skeptical and lack the understanding that smart thermostats, like Nest Thermostat, are guaranteed to save you more money.
Solution to the Problem
89% of programmable thermostats waste energy: about $173 a year, on average. They're so complicated that most people don't bother to program them, or they end up programming the thermostat incorrectly. If the smart thermostat is correctly programmed, you can save about 20% on your heating and cooling bill.
Introducing Lutron Palladiom Thermostats
Subtle Elegance for Any Space
Buttons and faceplates are flush to each other and feature consistent material to create a clean, minimalist look. The Palladiom thermostat coordinates aesthetically with Palladiom keypads for a finished look throughout the home.
Palladiom thermostats feature a large, backlit display so they are easy to see and use. The display and button backlighting adjusts automatically for viewing in any light.
Features and Benefits
You can use the Lutron Connect app to monitor and adjust temperature when you're away as well as when you are home, an amazing feature for vacation homes.
Always know when your system is running. Heating and cooling icons animate on the LED display when in use.
Remote temperature sensors allow you to mount the thermostat on exterior walls, near entryways, or on walls that receive direct sunlight.
Never worry about leaving lights on or coming home to a dark house. You can utilize geofencing to automatically turn off lights, close shades, and set back temperatures when you leave your home. You can also have lights, shades, and temperature settings change as you arrive home.
Nest Saves Energy Automatically
All you need to do, is manually change the temperature for a few days to teach Nest. After that, Nest Sense kicks in and how your home uses energy. Then Nest will start activating features to save you more energy. It's that simple! Even better, almost all thermostats are made for "forced air systems", but not all systems are forced air. With System Match, Nest activates custom energy-saving features depending on the system you have.
Nest is Convenient
True Radiant is a Nest exclusive that gives you a predictable schedule and even heat. No more frustrating guessing about what temperature to set when. Nests exclusive Heat Pump Balance feature optimizes how often you need to use expensive auxiliary heat. Just choose whether you want more comfort or more savings, and Heat Pump Balance will automatically adjust when AUX comes on.
A dirty filter can cost you 5% more on your heating and cooling bills. Nest keeps track of how long your system has been on and lets you know when your filter needs changing. Every month Nest will send you an Energy Report which allows you to see how long your system has been running each day and get tips to save more energy and keep more money in your pocket.  Nest also offers a game changing feature by allowing its users to add a passcode to their thermostat, eliminating the possibility of kids or guests adjusting the temperature without your knowledge. 
Are you still second guessing whether or not you should go with Nest, or any other smart thermostats? Then give AIC a call. We'll send one of our experts out to your home and personally share with you all the benefits of choosing a smart thermostat. In the mean time, check out this article for even more information on the newest generation of the Nest Thermostat.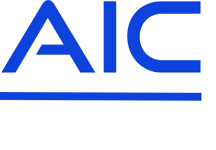 Customer Review
Home Automation for Condo (including thermostats)
"Advanced Integrated Controls prepared a home automation plan for my Condo while the Condo was under construction. The automation plan covered six major areas 1. Audio (including speakers, sound system, Sonos), 2. Video (including central distribution of TV, DVD, Apple TV), 3. Internet access (including whole condo unit WIFI and a hardwired LAN network), 4. Home automation Interface (including thermostats, lighting and home alarm system) 5. System backup/reliability (including UPS's, Auto Router recovery, attached NAS storage) 6. Simplified remote control of all systems The resulting plan and installation more than met my expectations It is great when a company listens to your requirements and then delivers. I really appreciate the quality of the approach the company used."
- Andrew Grant
We serve the following areas:
Bluffton
Hilton Head
Savannah
Palmetto Bluff
Beaufort
Project Spotlight: ELAN Climate Control
Lot 9 Brewing Co.
Nestled in the middle of Bluffton is Lot 9 Brewing Company, one of the newest Breweries to open its doors in the Lowcountry. Opening a brewery in the midst of a worldwide pandemic was definitely a risky move but that...
Your Climate Control Experts In Bluffton, Hilton Head & Savannah
We take pride in designing and installing unforgettable home automation experiences in homes and businesses throughout Hilton Head, Bluffton, Palmetto Bluff, Savannah, Beaufort, and surrounding areas.
Call us today at (843) 836-5700 to get your project started!