As the need for bigger and thinner televisions become more popular, home owners are looking for a way to fashionably disguise their TV. A mirror television can easily solve this issue.
Advanced Integrated Controls designs and builds all of our clients' mirror TVs, making this a true custom solution. Common solutions include:
Bathroom mirror TV
Vanity mirror TV
Living room mirror TV
Framed mirror TV
We can custom frame them for any room. They also come in nearly any size to fit the design goal for all homeowners.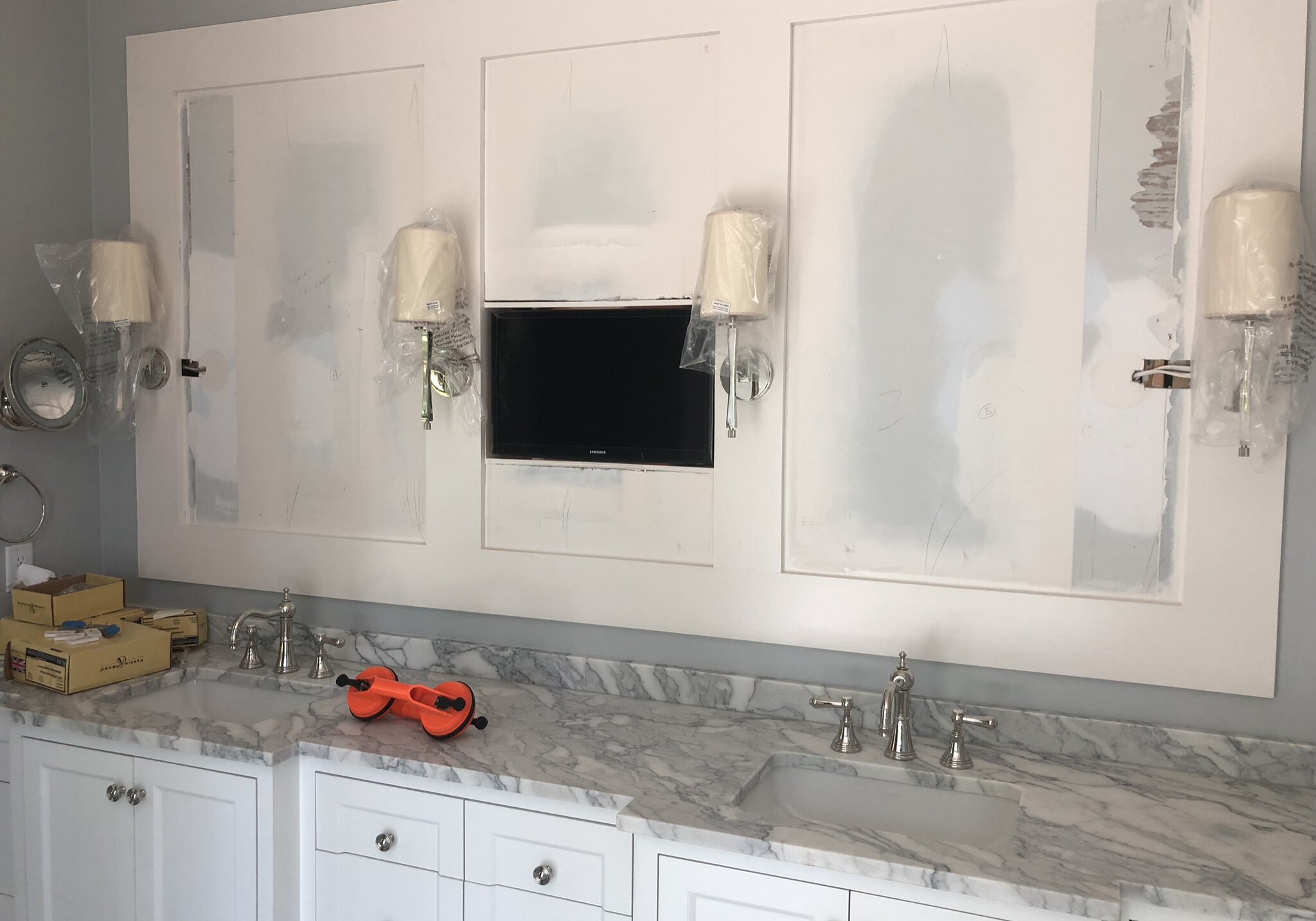 Mirror TV Design and Installation
Once our experts and the homeowner decide on a custom design, we start with building our own back box. This is flush mounted inside the wall and where the TV and all its components will occupy.
From there, our partnership with Frame My TV gives AIC access to the most innovative mirror TV glass, OptiClear glass. We'll then choose the correct size and type of glass to fit over the television screen. The type of glass depends on whether the TV will be in a living room, bedroom, or vanity mirror. Each area requires difference strengths of reflection and clarity.  It also depends on if the homeowner is looking for a more aesthetically pleasing option with a higher reflective glass, or for better viewing options with a less reflective glass.
Mirror TV Framing Options
Most of our clients choose to custom frame their mirror TVs. This gives the TV a more elegant disguised design.
There are many options to choose from each Frame My TV collection, which includes the Standard, Metro, Premium Hardwood and Artisan collections. Each style is sure to compliment any room.
Vanishing mirror TVs built by Advanced Integrated Controls are guaranteed to make an unforgettable first impression in any room of your home. Our professional experts will work alongside your builder or designer to ensure absolute perfection. Call, or visit our office to speak to our custom designers about custom TV installation options for your home.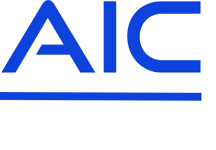 Customer Review
"Make sure to ask Curt about their Mirror TVs! They Are Awesome!"
"We have been working with AIC for almost 8 years now. Whether remodeling a media room, installing Sonos throughout the entire home, or building from the ground up, AIC is our go-to company. Owners Curt and Jen understand the value in customer service and are committed to building long-term relationships with their clients. Where some companies have different employees coming into your home each visit, AIC encompasses the true meaning of a "family-owned" business. As one of their clients, we have always felt like part of the AIC family. My kids even know Curt, Joe, and Chris by name and face. As a mother of four, this is both comforting and heart-warming. On a different note, if you are ever deciding whether or not a tv belongs in a certain room, make sure to ask Curt about their "mirror" TVs! They are awesome!"
- Mackenzie Strauss
Bluffton Mirror TV Installation
On every project, we aim to deliver high quality, crystal clear audio & video.
We design and install custom audio video projects in:
Bluffton
Hilton Head
Savannah
Palmetto Bluff
Beaufort
Project Spotlight: Palmetto Bluff Mirror TV
Custom Framed Mirror TV
Would you mind watching a movie in this beautiful media room? We didn't think so! What you see is a 55" Sony 4K TV enclosed in a Frame My TV Ultra OptiClear glass reclaimed TV frame. When not in use, the TV...
Custom Mirror TV Installation In Bluffton, Hilton Head & Savannah
We take pride in designing and installing unforgettable custom audio video experiences in homes and businesses throughout Hilton Head, Bluffton, Palmetto Bluff, Savannah, Beaufort, and surrounding areas.
Interesting in a bathroom mirror with a TV built in? Talk to us about options for mirror televisions.
Call us today at (843) 836-5700 to get your project started!