What's involved in a full home automation project?
We specialize in whole house A/V distribution, custom music and sound systems, outdoor TV and sound solutions, SONOS wireless speaker and media options, and just about anything else that has to do with home entertainment. AIC specializes in ELAN home automation. Learn more about the functionality provided by ELAN below.
AIC Is the Premier Lowcountry ELAN Automation Dealer
As more advanced technology is added, it becomes increasingly complicated to efficiently control different systems within a home. Luckily, AIC is the premier company in the Lowcountry for your custom home automation needs.  With Elan Control Systems, we can help you do it all, from home theater to automated shades and more!
See What's Possible With Elan Control Systems...
Control your home from in-wall panels or from your mobile device. 
Set up your home to run automatically, based on a schedule that you determine in advance.
Manage your home's settings just as easily from the living room, or from across the country.
That's the power of ELAN!
The Power of ELAN Automation
Our audio-video experts are skilled at designing ELAN home systems that integrate integrating multiple controls, providing the simplest communication between you and your home.
We offer a multitude of home automation options to help centralize the control of lighting, sound, heating and air, and more. Connect with us today to find out how we can assist you in creating a convenient and customizable smart home.
What Smart Home Features Do You Need?
Imagine your new ELAN-powered smart home:  With just an ELAN remote, touch panels and keypads, you can control your home wherever and whenever you need to. 
Turn off your sprinklers from the other side of the country, or set your shades on an automated schedule to correspond with the time of day.
From multi-room audio/video to lighting automation and climate control, home automation can help you do a lot.  What does your home need?
Talk to our consultants today to help determine what features to put in place to help futureproof your home for tomorrow's technology.
An award-winning company, Elan, is one of the leaders in smart home integration systems across the globe.
They use certified, trusted dealers, such as AIC, to install and educate clients about their systems. Their sleek designs and extraordinary integration capabilities make Elan one of the most trusted brands in the market.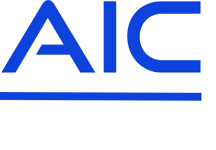 Customer Review
Elan System for Lighting, Security, Audio, and Climate
"AIC is a top notch vendor, someone you can rely on. They have done all the lighting & electronics in my home. Full Lutron and Elan systems for lighting, security, audio and climate. The controls are easy, changeable and can be controlled by switches, panels or even the phone. Ours was a large remodel which is certainly more difficult than a new home. The team is excellent and they functioned seamlessly with the electrician."
- Doug Bolton
We design and install home automation projects in:
Bluffton
Hilton Head
Savannah
Palmetto Bluff
Beaufort
Project Spotlight: Commercial Automation System
Lot 9 Brewing Co.
Nestled in the middle of Bluffton is Lot 9 Brewing Company, one of the newest Breweries to open its doors in the Lowcountry. Opening a brewery in the midst of a worldwide pandemic was definitely a risky move but that...
Your ELAN Automation Experts In Bluffton, Hilton Head & Savannah
We take pride in designing and installing unforgettable home automation experiences in homes and businesses throughout Hilton Head, Bluffton, Palmetto Bluff, Savannah, Beaufort, and surrounding areas.
Call us today at (843) 836-5700 to get your project started!