Traditional Outdoor Speakers
Traditional Outdoor Speakers
Any outdoor audio equipment will eventually become subject to all types of weather, especially here in the Low Country. To subside headache and money wasted, reach out to Advanced Integrated Controls to ensure your traditional outdoor speakers are carefully selected and then installed.
We have over 10 years worth of expertise and have built strong, long lasting relationships with our vendors. Our partnership with outdoor traditional speaker manufactures such as Sonance, Niles, KEF, Martin Logan, SoundTube and Earthquake, give us the ability to customize any outdoor entertainment area, both residential and commercial.
If you are looking to add music to your porch, patio or pool, there are many outdoor traditional speaker options to choose from.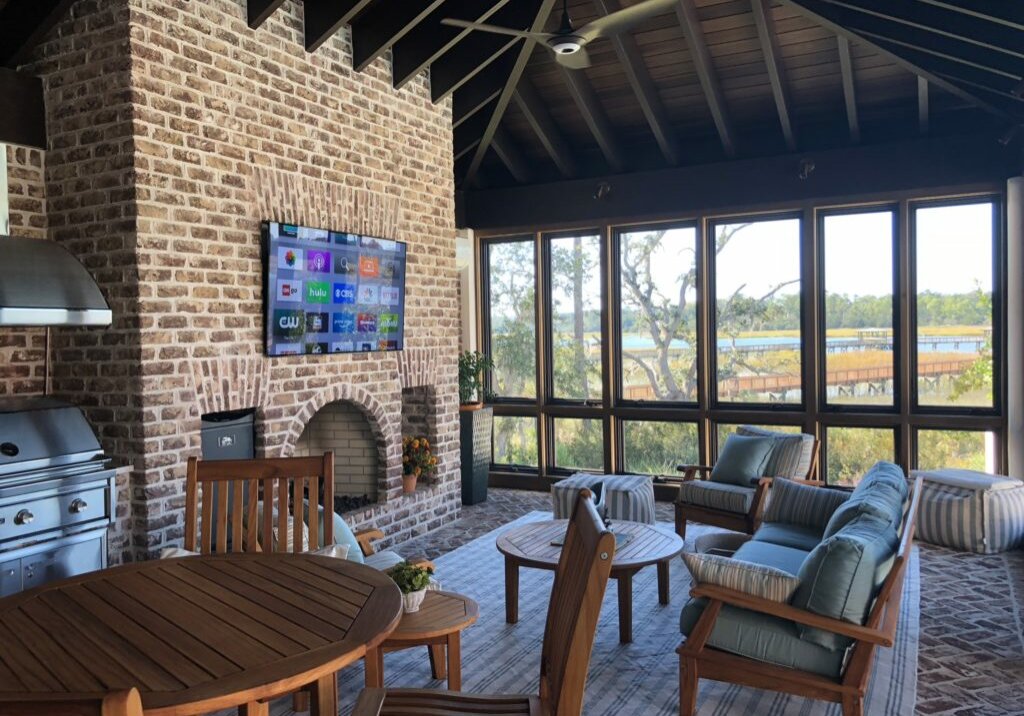 What are Traditional Outdoor Speakers?
Traditional outdoor speakers are associated with permanently installed speakers. They are similar to wired indoor speakers and can be in-ceiling/in-wall, surface mounted, or standard bookshelf. Of course there are a few differences:
Outdoor Audio Wiring
Because these speakers are outside and are prone to getting wet or sit in extreme heat, the wiring is important. Wires may need to be installed under the ground, or through porch ceilings, or walls. There may need to be weather resistant wiring or conduit. It's important to consult AIC in the pre-wire stage when building, or remodeling an outdoor entertainment area so that we can properly design your outdoor audio plan.
All Weather Resistant
Most outdoor speakers are completely weatherproof. That doesn't mean you can take the speaker and toss it in the pool, but they are built to withstand rain and extreme heat or cold. Typically they are corrosion resistance and the internal components are weather protected, too. We recommend that most traditional outdoor speakers are installed under some sort of covering, like a covered porch.
Outdoor In-Ceiling & In-Wall Speakers
In-ceiling and/or in-wall speakers provide a more crisp, smooth finish. Depending on the size of your outdoor area, there are several speaker sizes to choose from. Typically the shape of the speaker is either square, rectangle or circular. Each speaker type differs in subs and tweeters as well. Some models even have an enclosed left, center and right channel for a more professional sound quality.
Equipped with stainless steal and climate resistant grilles in which we can paint to match the color of your ceiling. Outdoor in-ceiling and in-wall speakers a perfect addition to any who are looking for a high-quality outdoor entertainment space.
Outdoor Surface Mounted Speakers
Just like they sound, these speakers are mounted to the outside of your home using a rust proof mount. Surface mounted speakers can pivot, giving the user the capability to aim audio in nearly any direction they desire. Also, most surface mounted speakers double as an outdoor bookshelf speaker.
As mentioned before, these speakers are weatherproof for permanent outdoor installation. They typically come in black or white, but can be installed virtually anywhere to either blend in or stand out. With various shapes and speaker size, AIC can turn any porch or patio in to a true outdoor home theater.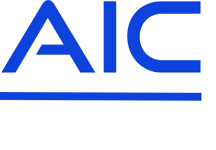 Customer Review
"Outdoor Speakers Throughout The House"
"We use Advanced Integrated Controls, AIC, for our new home in Palmetto Bluff. Our first meeting with Curtis and Jennifer was when the house was in the wiring phase so they walked us through each room and told us everything that was going to be installed. We have 7 mounted Flat Screen TV's, Soundboard, indoor and outdoor speakers throughout the house and the tower system tucked neatly away which controls everything! The equipment used and TV selection was all done by AIC and we couldn't be happier!"
- Walter Theiss
Outdoor Speaker Installation in Bluffton & Hilton Head
We serve the following areas:
Bluffton
Hilton Head
Savannah
Palmetto Bluff
Beaufort
Project Spotlight: Outdoor Speakers
Complete Outdoor Entertainment Area
This was a simple and affordable outdoor entertainment area. The area consists of a low profile Samsung LED TV, an array of outdoor in-ceiling and landscape style speakers powered by Niles Amplifiers. Furthermore, the audio is driven by Sonos CONNECT's. As...
Your Outdoor Speaker Installation Experts In Bluffton, Hilton Head & Savannah
We take pride in designing and installing unforgettable outdoor audio video and outdoor entertainment experiences in homes and businesses throughout Hilton Head, Bluffton, Palmetto Bluff, Savannah, Beaufort, and surrounding areas.
Call us today at (843) 836-5700 to get your project started!