Structured Wiring is the Backbone of a Connected Home
Keeping you connected to the world has always been AIC's motivation. It's what sets us apart from our competitors. Structured wiring runs through the framework of your home and is the backbone of your home's technology infrastructure.
An efficient home wiring system distributes strong and stable connections and signals to all of your home technology devices, while laying the groundwork for future smart home enhancements. Structured wiring can be described as your homes nucleus, providing a whole house structured network of data for audio / video solutions, telephone VOIP systems, HDTV systems, whole house music systems and home automation control.
Technological advancements are steadily increasing homeowners ability to stay connected, but without proper wiring to prepare your home for high tech growth, you'll end up spending 3 to 4 times more money playing the catch up game or trying to go wireless.
Advancements in wireless technology is staggering, but most of us don't realize that the statement itself, "wireless technology" mostly has to do with advancements in how we control systems and devices wirelessly. Not whether or not the device itself is a wireless device. Keep in mind that if a device does not have batteries, it is more than likely NOT a wireless device. Our belief is that most devices these days are misleading in the way they represent themselves as being wireless, when the truth is that they can be controlled wirelessly, but still need to plug into the wall.
Basically, structured wiring is a low cost way for you to wire for today, but plan for the future.
Types of Cables and Why We Use Them
CAT-5e and CAT-6 Ethernet Cable
CAT-5e and CAT-6 cable is one of the most common elements of a structured wiring design within a home or office. These cables can carry a multitude of high speed data signals to connect high speed computer networks, HDMI 4K audio and video distribution, broadband and WIFI systems, and home automation systems. The two cables are very similar, however, CAT-6 offers twice the bandwidth of CAT-5e and is certified for Gigabit networking. CAT-6 will also perform better over longer distances since it is less prone to noise interference.
RG-6 and RG-59 Coaxial Cable
Most of us are familiar with RG-6 coax cable because it's been used to route cable and satellite TV signals throughout our houses since 1948. Coax cable is still used today do to it's low cost and ability to transmit within extremely high bandwidths. This high bandwidth will transmit signals from zero frequency to almost unlimited hertz allowing hundreds of different messages to be sent at the same time. This is how and why we can have so many different channels coming through a single line of TV cable. Each channel is a frequency. Coax cabling has also been used for many years in CCTV surveillance camera systems. These systems typically use an RG-59 coax which has a smaller diameter than the RG-6 giving it less bandwidth, ideal for CCTV camera systems.
Fiber Optic
Fiber optic wiring hasn't always been a common option, but it's efficiency is quickly becoming noticed. Fiber optic cable delivers a tremendous amount of data, video and audio at extremely high speeds. Gigabit speeds. The center conductor is made of glass or high transparent plastic which uses light signals to transmit data. There are currently (2) major types of fiber optic wiring; multi mode and single mode. Multi Mode fiber is typically used for audio/video applications and applications requiring high speed data rates up to 1000 ft and can process multiple applications do to it's larger center core. Single Mode fiber has a smaller center core allowing less light loss at longer distances but limiting the number of applications that can be run simultaneously.
Structured Wiring Panel (Smart Panel)
A structured wiring panel is your homes central control system from which the cables - CAT-5e, CAT-6, Coax, Fiber Optic, etc - are terminated (the connection of the wire or fiber) and then distributed throughout the home. This can be considered the most prudent part of ensuring home technology, audio video and home automation systems work together flawlessly.
Organization is key when running wire and installing a control panel. A well organized control panel can help eliminate the need for splicing, which can diminish signal quality. It also ensures strong connections and signals are distributed throughout your home to electronics such as TVs, phones, networking systems, audio/video and security.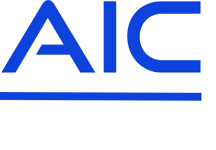 Customer Review
Pre-wiring Hilton Head Home
"I've had an excellent experience working with AIC. We built a home on Hilton Head and I had their crew pre-wire the home and determine placement of speakers and TVs. The vast majority of our correspondence was done over the phone or through email. We never actually met on the jobsite but I felt comfortable with what we had specified and sure enough, all turned out as hoped. Now I have to learn how to operate some of the equipment but I'm confident that our follow-up communications will go as smoothly as the past."
- Walter Theiss
Bluffton Structured Wiring
We serve the following areas:
Bluffton
Hilton Head
Savannah
Palmetto Bluff
Beaufort
Project Spotlight: Structured Wiring in Palmetto Bluff
Marshside Modern
We are excited to showcase an amazing home that AIC had the opportunity to work on and which was recently featured in Savannah Homes Magazine.  The owners wanted the comfort and simplicity of a warm inviting home while not sacrificing...
Your Structured Wiring Professionals In Bluffton, Hilton Head & Savannah
We take pride in designing and installing unforgettable home automation experiences in homes and businesses throughout Hilton Head, Bluffton, Palmetto Bluff, Savannah, Beaufort, and surrounding areas.
Call us today at (843) 836-5700 to get your project started!