Network Down? Time to Remove That Phrase From Your Vocabulary
Wi-Fi signal lost? No connection? Slow network? All these scenarios are possible. When your network slows down and Wi-Fi signals frequently drop, you probably go through the normal unplug-and-plug-it-back-in routine. That's a band-aid that'll work for a while.  But without a fast network and reliable Wi-Fi, your devices and the smart home services that depend on your home network become less useful.  But if you really want to remove that headache once and for all, talk to us about overhauling your home network with the latest technology, ensuring a strong, stable signal anywhere you are in your home (even the farthest corners of the house).  By improving your network, we help ensure your audio, video, and security systems function properly, as well as super-charging your data capabilities.
We customize our networking & Wi-Fi services to fit your needs.  Looking for structured wiring during new construction or renovation to ensure the highest possible speeds throughout your home?  Just need updated networking hardware and configuration to make sure your streaming videos don't keep buffering?  Whatever your needs, let us know.  Whether you need networking services only, or a broader overhaul of your system, we can help.  A strong network  is the backbone on which the rest of your systems rely.
It's time to bring your home up to speed.  Today's content requires more and more bandwidth.  Make sure your network can not only handle high-definition video, but the multitude of devices in your home that may be accessing content at any given time.  If you're depending on high-speed Internet access for work, and you sometimes have video streaming to the television at the same time a few phones and an iPad are connected, you'll start to get a good sense for the data limitations of your network.  Upgrade your data network today to improve your speed and reliability, and build a strong base that the rest of your home's systems will depend on.
If your network is a headache, talk to us to create a long-term solution that helps you not think about speed or connectivity anymore—instead, it just works.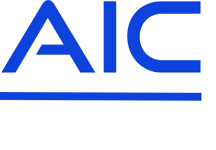 Customer Review
"We used AIC for our Internet... very pleased with the service and support!"
"Great professionals that listen to your requests and make suggestions that improve the overall experience. We used AIC for our wiring, speakers, internet and TV installs. We are very pleased with the service and support!"
- Ell Dubya
Bluffton Home WiFi Installation
We serve the following areas:
Bluffton
Hilton Head
Savannah
Palmetto Bluff
Beaufort
Project Spotlight: Ruckus Gigabit Networking System
The Manor
The Manor is an incredible estate which features 19 4K video zones, 20 distributed audio zones, 3 dedicated surround sound systems, 12 outdoor cameras, 87 Lutron lighting zones and an impressive gigabit 5Ghz seamless WIFI system. The Manor is a fully integrated estate featuring the most user friendly and reliable systems. The great room features a 75" 4K Sony television...
Your Home WiFi Installation Experts In Bluffton, Hilton Head & Savannah
We take pride in designing and installing unforgettable audio/video and automation experiences in homes and businesses throughout Hilton Head, Bluffton, Palmetto Bluff, Savannah, Beaufort, and surrounding areas.
Call us today at (843) 836-5700 to get your project started!