Benefits of Lighting Control
Lighting sets the tone and atmosphere as soon as you step foot onto your property. Whether it is having exterior or interior lights, having the proper lighting can really transform your home.
The standard, old-fashioned lighting controls usually consist of a multitude of switches on a wide panel. This takes up an excessive amount of wall space and looks cluttered on walls. Not to mention, the amount of time that is compensated trying to figure out which designated switch controls which lighting area. It isn't just a hassle for homeowners, but any guest that tries to maneuver through your home.
Many people confuse having lighting controls in the home as some sort of luxury, but soon enough, it will be a modern-day necessity. There has been an increase in the presence of smart lighting controls in homes and from our experience of implementing these into our clients' homes, it has been life-changing development in everyone's daily routine.
Rely on Lutron Lighting for Your Home's Atmosphere
Here at AIC, we have partnered with Lutron Lighting Systems for the best lighting solutions that go into our clients' homes. Some may correlate the luxury of having smart lighting controls to a high cost or budget, but the magnificence of Lutron is that it works with any size home and on any budget to create the perfect lighting setup for your home. Whether you decide to integrate this system in one room or your entire home, you'll see what a dramatic difference it makes in your everyday endeavors.
How you control lighting is just as important as what type of lighting you choose. With so many options to choose from, the trick is finding what works best for you. Advanced Integrated Controls (AIC) is proud to use Lutron Lighting Systems when designing and installing home lighting control.
Lutron Electronics is known for their innovative style and immense energy saving products. As a matter of fact, the late Joel Spira, founder of Lutron Electronics, was the first to explore and patent light dimmers.
Through our lighting experience, we've gathered a few principals to follow when thinking about the importance of dimming:
1. Placement Matters
One of the biggest lighting control defeats is misplaced lighting controls. Of course entry ways make the most sense, but people tend to forget where they would most likely need to control lighting. Wouldn't it be nice to be able to keep the lights on before you climb into bed and then shut them off once you're nice and cozy? Thinking outside of the box while determining a perfect location for lighting control dimmers or keypads, grants more control for the user.
2. Dimming Will Save More Money
It's pretty simple, using less energy will ultimately save you more money. It doesn't matter how you like your lights dimmed, or how often you dim them. The important thing to remember is that dimming your lights will save you money. Another key point, is that dimming your lights will extend the life span of your light source. This, in turn, will save you money as well.
3. Use a Timer to Automate Your Lighting
Pretty much exactly what it sounds like. You can set your lights to turn on, or shut off at a specific time every day. Or, program special events so you can ensure the perfect ambiance. If you have a dinner party at 7:00 and know that your guests are going to arrive at 5:00, we can program your lights to dim right before dinner is served. Same thing if you have movie night, just set your timing constraints, then sit back and relax.
5. Let Your Electrician Know if You Want Dimmers
They're easy to install, but your electrician should be informed at the beginning of your lighting control installation to ensure the current components are used. Any licensed electrician knows what's needed to meet your lighting control needs, but it's up to you to inform them at the start of the project. If you forget, or decide later, you can always have them installed, but the forethought will save you time and money.
It's important to remember that controlling your lights should be easy. Lighting control means you're the one in charge and you shouldn't over think it. There's no rule and most of us only want basic control, but don't be afraid to have fun.
4. Whole Home Lighting Control Systems
These systems typically require a dedicated space of their own, usually the size of a small closet. They are the "mack-daddy" of all lighting systems. Basically, whole home lighting control systems are the same as single lighting systems, but they work in multiple rooms within the home, referred to as lighting zones. If you plan on using a time code, or other automated lighting options for the entire home, you'll need whole home lighting control systems. Keep in mind that ordering one of these systems is often less expensive than ordering multiple single area systems.
Lighting control can be tedious work, so you'll need a technicians suggestion, but you'll want your audio video technicians input as well. Being able to combine lighting control options with home theater or media room setup is often overlooked. It's guaranteed to save you a great sum of money when integrating these digital controls.
At AIC, we understand budget will largely determine the type of lighting control systems you choose to automate your home. Pay attention to the rooms in your home and find the showpiece in each area. Then determine if it would make sense to you to be able to control your lighting, if not, then don't waste your money. With that being said, AIC gives complimentary home walk-throughs and we'd be happy to help you come to a lighting control solution.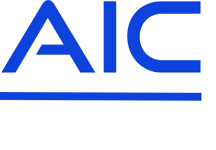 Customer Review
Lutron Shades & Lutron Lighting Control
"Curt and his team designed and installed Lutron shades and lighting control, as well as TV, music, and internet in my new house. They worked closely with us and our contractor in the design of our system. They also did an excellent job orienting us to the system. We highly recommend AIC and encourage others to involve AIC early in the construction/renovation process to facilitate maximum value and effect."
- C. S.
Lutron Lighting in Bluffton and Hilton Head
We serve the following areas:
Bluffton
Hilton Head
Savannah
Palmetto Bluff
Beaufort
Project Spotlight: Lutron Lighting Control
Media Room & Lutron Lighting Control
Here is an elegant media room with a Lutron Lighting Control system. A professionally programmed Universal Remote Control (URC) was installed, therefore, all the A/V equipment can be housed in a custom rack to be hidden away. AIC also designed and installed the...
Your Lutron Lighting Experts In Bluffton, Hilton Head & Savannah
We take pride in designing and installing unforgettable home automation experiences in homes and businesses throughout Hilton Head, Bluffton, Palmetto Bluff, Savannah, Beaufort, and surrounding areas.
Call us today at (843) 836-5700 to get your project started!