Media Room Installation Experts
We're willing to bet the most visited room in your home is wherever your big screen TV resides.
Some call it a living room, others may call it the entertaining living area or family room, but we call it the media room. It doesn't really matter what you call your media room, what matters is how comfortable you are while you enjoy a true home theater experience without having to leave your home.
You're going to need a big enough screen so that everyone in your media room will be able to enjoy the movie.
Not sure how big you should go? Check out our article, "Here's How to Choose the Right Size TV for Any Media Room". Keep in mind, your television should be measured on the diagonal. However big you decide to go, it's important to remember that your television should be the focal point, centered in the middle of the gathering. This also applies if you get a media room projector instead of a TV.
The Perfect Media Room Sound System
Whether you choose a 5.1 or 7.1 surround sound system, it's all about the placement. A 5.1 surround system would bring a perfect home theater experience to any media room! It has five individual audio channels: Left, Right, Center, Left Surround, Right Surround and the Subwoofer.
•  Front Left & Right Speakers (L & R): Place the Front Left and Right speakers at ear height, making a 45 degree angle as viewed from the main seating position. This remits a wide sound stage and precise individualized audio.
•  Center Speaker, or Playbar: Place the Center speaker above or below the TV. We recommend below, but whatever suits your fancy. If you have a perforated a projection screen, you might want to center the center speaker both horizontally and/or vertically behind the screen.
•  Surround Left & Right Speakers (SL & SR): Place the SL & SR speakers between 90° to 110° from each side and 2 feet or higher above the listener. You you don't want speakers in the middle of a large open room, consider in-ceiling/in-wall speakers.
•  Subwoofer (Sub): If you have two Subs, put them in the middle of opposing walls. If you have one, place it in the middle of the front wall.
Media rooms are more than just a neat space to watch movies, they're living areas where family and friends spend most of their time.
Having ample seating isn't the only thing to be concerned with, but positioning comfy couches and recliners to ensure the perfect viewing environment for everyone is. Choosing seating that can be broken down, like sectionals, can be easily arranged. Furthermore, many couches and recliners now have pull out cup holders and entree plates. That way you don't have to ask anyone to hold your popcorn.
Creating A Home Theater Ambiance
When you go to your local home theater spot, you'll probably recognize dark furniture and dark walls which helps to draw the light out of the room. 
Fluffy sofas, motorized drapery and audio absorbent carpeting help quiet surround sound systems. Also, remember that all controls and media systems can be hidden so your nifty media room doesn't have a bunch of wires and such showing.
Last, but not least . . .
Integrating a streaming device like an AppleTV will not only increase your home theater experience, but help to make your experience a lot easier too. Being able to stream music and movies right on to your big screen and being able to rock it out on your 5.1 surround sound music system is a sure way to land the neighbor of the year award. The quality of the content available now is greater than it's ever been and that content is growing every day. Take advantage of whats out there!
All in all, the most important thing to remember is that creating a personalized Hilton Head, Palmetto Bluff, or Bluffton media room should be fun and exciting. These are just some guidelines to follow, don't be afraid to break a few audio video rules!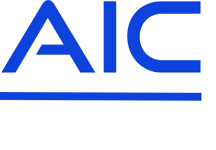 Customer Review
Remodeling Media Room
"We have been working with AIC for almost 8 years now. Whether remodeling a media room, installing Sonos throughout the entire home, or building from the ground up, AIC is our go-to company. Owners Curt and Jen understand the value in customer service and are committed to building long-term relationships with their clients."
- Mackenzie Strauss
Bluffton Media Room Design
We design and install media rooms in:
Bluffton
Hilton Head
Savannah
Palmetto Bluff
Beaufort
Project Spotlight: Media Room
Sony TV Media Room
The ceiling joices were running directly down the center of the room. Therefore, AIC utilized (2) in-ceiling speakers to create a single center channel for aesthetics. This system is powered by a Yamaha Aventage receiver and is also paired with...
Your Media Room Experts In Bluffton, Hilton Head & Savannah
We take pride in designing and installing unforgettable custom audio video experiences in homes and businesses throughout Hilton Head, Bluffton, Palmetto Bluff, Savannah, Beaufort, and surrounding areas.
Call us today at (843) 836-5700 to get your project started!