In-Ceiling Speakers & In-Wall Speakers
In-ceiling speakers and in-wall speakers are designed to save room while providing an elegant aesthetic and high powered audio.
They also allow for a larger projector screen, or television for any media room or home theater.
AIC is a dealer and installer for in-wall speaker and in-ceiling speaker companies like Niles, KEF, Stealth Acoustics, Martin Logan, Sunfire and Speakercraft.
Common In-Ceiling and In-Wall Options
• Traditional in-wall speakers: These speakers fit into a square, rectangular, or round hole cut into the wall. They create a much higher audio performance and acoustic superior result.
• Rimless in-wall speakers: Designed to sit flush in the wall. These type of in-wall speakers can come with a fabric grill to look less like a speaker, but still produce powerful quality in sound.
• In-wall subwoofers and in-ceiling subwoofers: Use a sound box to make deeper audio signals to make for a more powerful in-wall speaker experience especially for in-wall home theater systems that don't have room for a small traditional subwoofer.
• In-wall speakers: These sit behind the drywall and are for those who do not want to see any of the speakers, but still want to feel like they are sitting in their very own home cinema.
What Works For Your Home?
There are many types of in-ceiling or in-wall speakers and each one has their very own responsibility to your home theater or media room. Don't stress out when trying to choose which speaker will work best for you. Instead, give Advanced Integrated Controls (AIC) a call and we'll schedule a complimentary consultation with you and one of our audio video experts.
Elan In-Ceiling and In-wall Speakers
Elan's newest line of architectural speakers help deliver exceptional entertainment experiences for systems of all sizes. From the leaders in whole home integration comes audio technology that speaks to the sound signature that people have come to expect for ELAN....
Sonance In-Ceiling and In-wall Speakers
The same company that literally invented the category has compiled a complete offering of in-wall and in-ceiling architectural speakers that balance performance with design. Sonance has solutions to complement any décor and impress the most discerning listener and we are...
JL Audio's In-ceiling and In-wall Subwoofers
The same minds that engineered JL Audio's reference-grade Fathom® and Gotham® powered subwoofers have created amazing in-wall subwoofer solutions, centered on purpose-engineered, thin-line drivers with patented technology. The results are in-wall subwoofer systems fully worthy of the Fathom® name, with outstanding low...
KEF In-Ceiling and In-wall speakers
KEF is a true powerhouse in the audio industry, offering different lines of speakers, no matter what your needs are. KEF's comprehensive collection of in-ceiling and in-wall architectural speakers offers exceptional performance from models designed to disappear into their environment....
Martin Logan's Architectural Speakers
Martin Logan, leader in electrostatic technology, is no stranger to architectural speaker design. They offer various high-end lines of In-Ceiling and In-wall speakers that offer discreet and high performing distributed audio. Masterpiece CI A tribute to the acoustic achievements...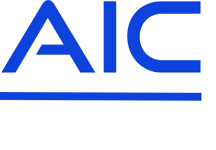 Customer Review
Got 12 in-ceiling speakers working in new home
"Purchased home with 12 ceiling stereo speakers and 2 exterior and requested Advanced Integrated Controls to get all speakers working."
- Will Charlebois
Bluffton In-Ceiling Speaker Installation
On every project, we aim to deliver high quality, crystal clear sound.
Our goal is to ensure the best music and home theater listening experience possible.
We design and install custom audio video projects in:
Bluffton
Hilton Head
Savannah
Palmetto Bluff
Beaufort
Project Spotlight: In-Ceiling Speakers
5.1 Surround Sound
A picture perfect installation. Literally!  In the living area, AIC installed a 5.1 surround sound system. Complete with a 58" Panasonic HDTV, Elan in-ceiling speakers, a Sunfire Subwoofer and a Denon AVR. Additionally, the living room and master bedroom are part of a Key Digital...
We Install In-Ceiling Speakers & In-Wall Speakers In Bluffton, Hilton Head, Savannah and Beyond
We take pride in designing and installing unforgettable custom audio video experiences in homes and businesses throughout Hilton Head, Bluffton, Palmetto Bluff, Savannah, Beaufort, and surrounding areas.
Call us today at (843) 836-5700 to get your project started!