Lutron Sivoia QS Battery Powered Shades
Sivoia QS Triathlon battery powered shades are perfect for retrofitted rooms where homeowners are looking for a fashionable, flexible and affordable motorized shading solution.
These type of wireless shades can be remotely controlled with Lutron's Pico or with Lutron's app. Furthermore, just like automated wired shades, Sivoia QS battery operated shades can be controlled through wall mounted keypads and can be astronomically programmed based on the sun. Meaning the shades will rise or drop down based on the position of the sun, perfect for energy saving. They can also be integrated into 3rd parties such as Elan Home Control Systams, Universal Remote Control (URC), Sonos and Amazon's Alexa.
Lutron Sivoia QS Triathlon Battery Powered Shades
Fabric options
Sivoia QS Triathlon shades are available in either Roller shade style or Honeycomb shade style.  Each style has a wide variety of fabric colors to choose from. The Roller shades have the option of sheer, translucent and blackout fabrics. Likewise, Honeycomb shades have a sheer, lighting filtering and room darkening option. Either option is available for window sizes up to 144" wide and 144" tall. Also, the new battery boost technology enhances battery life up to 80% through balancing technology to manage battery drain.
Getting started
Advanced Integrated Controls is Bluffton and Hilton Head Island's preferred Lutron dealer for commercial and residential automated shade installation. We take the time with our clients to ensure exceptional service. AIC's long lasting relationship with Lutron Electronics allows us to meet and exceed our clients goals. Our professional design experts are ready to discuss your automated shade options.
Picking the Right Battery-Powered Shades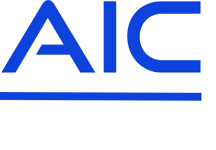 Customer Review
"AIC installed Lutron battery operated shades that are child-friendly"
"Our sunroom had shades that were manual and difficult to put up and down daily. The cords hung to the side and caused me to be concerned when our small grandchildren were visiting. AIC installed Lutron battery operated shades that are child friendly. The blinds block the sun and keep the room much cooler. They are very quiet and easy to operate. The installers were very professional and cleaned up after the installation. I would definitely recommend AIC and Lutron blinds."
- Janet Ganote
Bluffton Lutron Sivoia QS Dealer
We serve the following areas:
Bluffton
Hilton Head
Savannah
Palmetto Bluff
Beaufort
Project Spotlight: Lutron Sivoia QS Triathlon Shades
4K on the May
This breathtaking May River property embodies a custom low country-style home like no other. This 6500 square foot home is packed with raised living areas, open floor plan, tall ceilings, and surrounded with wrap-around porches. The primary focus was to...
Your Battery Powered Shades Experts In Bluffton, Hilton Head & Savannah
We take pride in designing and installing unforgettable home automation experiences in homes and businesses throughout Hilton Head, Bluffton, Palmetto Bluff, Savannah, Beaufort, and surrounding areas.
Call us today at (843) 836-5700 to get your project started!