Google Home integrates devices throughout your home—including many you may already own, like the Nest thermostat.
Start using voice control to easily manage your home's connected elements, from light control to doorbells, thermostats, music and movies.
Plus, take advantage of built-in Google Assistant connectivity on many of the latest home entertainment devices from leading brands like Sony and Klipsch.
Connect Google Home to your Caséta lighting system by Lutron, and manage your home's lighting with simple voice commands.
Want to dim the lights or activate a pre-programmed lighting scene (like "dinner party")?  Just say "Hey Google..."
Plus, manage your lighting remotely from your smartphone, whether you're downstairs or a flight away.
Google's Nest devices, including the Thermostat and Doorbell, integrate naturally and easily.
Use Google Assistant to ask about the status of your Nest products, ask them to do things, and play notifications via your Google Home device.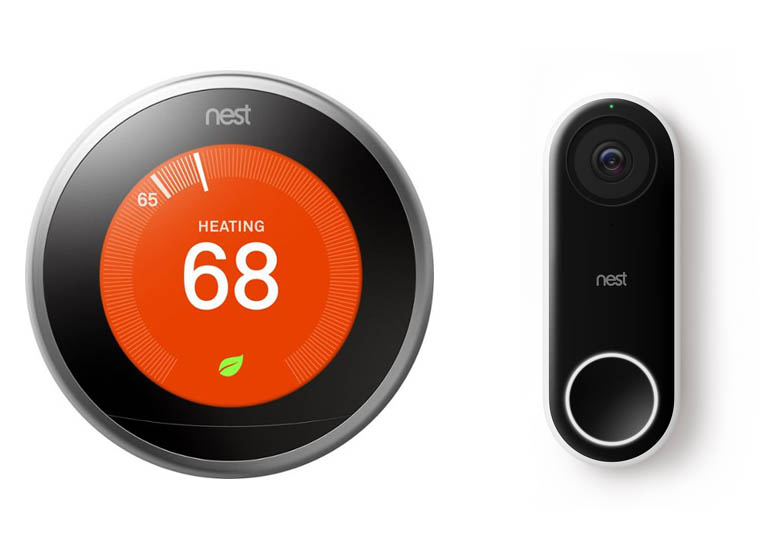 Google Assistant is now enabled on many Android TVs like Sony's latest 4K models.
Put an end to fumbling around with the remote, and take advantage of Google's world-class AI-powered search to quickly find the shows and movies you want to watch, and control playback.
Google Assistant on your TV also links up with other devices connected through Google Home.  Easily adjust temperature, lighting and more while watching your favorite shows.
Professional-Grade Acoustics
No need to choose between a premium audio experience and state-of-the-art connectivity.
Klipsch's latest speakers with Google Assistant built in give you both.  Easily play music, find answers via Google, control your home's smart devices and more while enjoying incredible professional-grade acoustics.
Your Google Home Resource In Bluffton, Hilton Head & Savannah
We take pride in designing and installing unforgettable home automation experiences in homes and businesses throughout Hilton Head, Bluffton, Palmetto Bluff, Savannah, Beaufort, and surrounding areas.
Call us today at (843) 836-5700 to get your project started!