Upgrade Your Cinema Experience
Soundbars, also referred to as center speakers or speaker bars, are arguably the most important element in a home theater or media room.
If you're looking for a surround sound setup but lack the ability to have front or rear speakers, speaker bars are an easy way to upgrade any television into an incredible home cinema experience.
Even Sound And Increased Dialogue
Have you ever had to turn down the TV during commercials or action scenes, but crank the volume to hear what's being said?
A sound bar can eliminate these frustrations. Soundbars have built in drivers that are pointed toward you making dialogue easier to understand. A majority of speaker bars have built in subwoofers, too.
Together the tweeters and subs handle low, mid and high range audio to emit even coverage throughout the room. Meaning you don't need to be glued to the remote for every commercial or scene change.
Soundbars produce deep, smooth bass and crystal clear dialogue, whether you're blasting a movie outdoors with an outdoor speaker bar or are using your soundbar as part of an indoor surround sound setup.
AIC has partnered with Martin Logan, KEF, Sonos Wireless Speakers, and Speakercraft to not only offer our clients a wide range of options, but more importantly, to offer our clients excellence.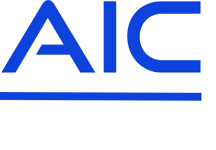 Customer Review
Set up Sonos soundbar and one additional speaker
"Excellent. From the minute I placed a call to AIC, Jennifer and Kurt were terrific. Very professional. Curt arrived at my home to review the situation and make suggestions - on time. I was trying to decide whether to get a sub-woofer - Curt suggested they bring one with them to the installation so I could hear the sound both ways... This company - and its people - are exceptional. I would use them again without hesitation."
- Patti D.
Sonos Arc
Enjoy the most realistic sound on the market and and the 3D experience of Dolby atmos with the Sonos Arc. Dolby Atmos maps sounds in space for a 3D effect so you experience planes as if they're flying overhead,...
Séura Outdoor Soundbars
Optimized to deliver premium outdoor sound, Séura's 80W Outdoor Soundbars fill your space with rich and clear sound in loud outdoor environments. Designed to complement Séura Outdoor TVs, Séura's Outdoor Soundbars are fully weatherproof and deliver a powerful and reliable...
Martin Logan Soundbars
Martin Logan soundbars produce superior audio and extremely smooth vocals. Motion Vision Soundbars 5-channel surround sound from a sleek and sculptural all-in-one system that's stylish yet unobtrusive, simple to install, and easy to operate. Three advanced-resolution Folded Motion™ tweeters, four...
LEON Soundbars
Horizon Custom Soundbars Custom built to match the width of any TV, Leon's Horizon Soundbars provide an immersive listening experience without compromising design. With ten models and multiple configuration options, there's a soundbar to suit any application whether it be...
Bluffton Soundbar Installation
On every project, we aim to deliver high quality, crystal clear sound.
Our goal is to ensure the best music and home theater listening experience possible.
We install soundbars in:
Bluffton
Hilton Head
Savannah
Palmetto Bluff
Beaufort
Project Spotlight: Soundbar Installation
KEF Soundbar Installation
These TVs have been paired with (2) KEF 8003 Series Speaker Bar and a Sunfire 10" powered subwoofer.
We Install Soundbars In Bluffton, Hilton Head, Savannah & More
We take pride in designing and installing unforgettable custom audio video experiences in homes and businesses throughout Hilton Head, Bluffton, Palmetto Bluff, Savannah, Beaufort, and surrounding areas.
Need soundbars? We've got you covered.
Call us today at (843) 836-5700 to get your project started!