Custom Motorized Patio Screens
Motorized patio screens are perfect for outdoor living areas. These screens are custom made to shade spaces from the sun, provide privacy and protect guests from insects. AIC will work with your builder, or Phantom Screens, to select the best custom option for your space. We'll then professionally install your screens and program them to the Elan Home Control System.
Impress and Control Your Space
There are many types of fabrics, mesh and clear vinyl that can provide protection for bugs and solar heat. These screens also provide natural ventilation, climate control and increased privacy. Patio screens are also a great way to impress your guests while keeping everyone comfortable. Not to mention, they improve usable square footage by opening the area up to your covered deck or patio. Perfect for business meetings or entertaining guests!
Save Energy
With motorized patio screens, or motorized vinyl coverings, you will have the ability to control the spaces temperature. Perfect for hot and humid seasons in the Low Country!
Meet with our home automation experts today to discuss how you can improved your outdoor living space with motorized patio screens.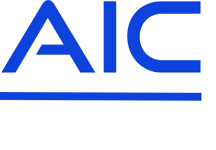 Customer Review
Outdoor motorized shade
"Joe and team were so professional. He kept in touch through the process of obtaining and installing our outdoor electric shade. The quality of the shade is fabulous, very happy with the work of Joe and team."
- Amy Coluci
Your Motorized Patio Screen Installation Experts In Bluffton, Hilton Head & Savannah
We take pride in designing and installing unforgettable audio/video and automation experiences in homes and businesses throughout Hilton Head, Bluffton, Palmetto Bluff, Savannah, Beaufort, and surrounding areas.
Call us today at (843) 836-5700 to get your project started!