WiFi & Networking Solutions
Advanced Integrated Controls is the Southeast's foremost networking solutions provider. From single layer residential WIFI systems to multi VLAN commercial enterprise solutions, A.I.C. has you covered. We design, install, and manage our networks based on a simple promise to "Connect you to the world", faster than anyone else.
Your home needs a data infrastructure upgrade.
Increasingly, homes have similar needs to businesses when it comes to networking. The amount of data flowing to any given home, and the number of devices connecting, means that to ensure a reliable, stable and fast connection, enterprise-grade hardware is beneficial. Instead of "plugging and unplugging" your router all the time, imagine if you installed capable, scalable networking systems that served you for years to come!
That's the promise of enterprise-grade networking systems, whether for business purposes or the home.
We customize our networking & Wi-Fi services to fit your needs.
Looking for structured wiring during new construction or renovation to ensure the highest possible speeds throughout your home? Just need updated networking hardware and configuration to make sure your streaming videos don't keep buffering? Whatever your needs, let us know. Whether you need networking services only, or a broader overhaul of your system, we can help. A strong network is the backbone on which the rest of your systems rely.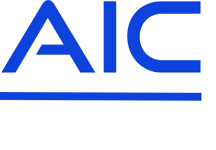 Customer Review
"AIC handled our internet, streaming services, audio and wiring needs while constructing our new home."
"AIC handled our internet, streaming services, audio and wiring needs while constructing our new home. The entire team was a pleasure to work with. They were always available for our questions and concerns and provide excellent customer service. The work they performed was of exceptional quality. Curt was able to provide helpful suggestions and was always mindful of budget issues. Their tech support has been exceptional. Highly recommend."
- Catherine Silver
Bluffton Home Wi-Fi Solutions & Enterprise Grade Home-WiFi
We serve the following areas:
Bluffton
Hilton Head
Savannah
Palmetto Bluff
Beaufort
Project Spotlight: WiFi Across A Multi-Building Campus
The Campus
The Campus embodies the natural surroundings of the Low Country with four connected buildings that create a breathtaking private courtyard. It was essential to establish a network that will have seamless WiFi connections between buildings. It was also important to have two impressive conference rooms and a remarkable presentation room. Upon planning, it was imperative that there would be no...
Your Home WiFi and Networking Experts In Bluffton, Hilton Head & Savannah
We take pride in designing and installing unforgettable audio/video and automation experiences in homes and businesses throughout Hilton Head, Bluffton, Palmetto Bluff, Savannah, Beaufort, and surrounding areas.
Call us today at (843) 836-5700 to get your project started!