Outdoor Audio Video in Bluffton SC
We are very fortunate to live in such a beautiful area as the Lowcountry. What better way to show of this stunningly unique environment to your gusts than a custom audio/video setup?
Advanced Integrated controls has been creating outdoor audio/video entertainment spaces such as outdoor home theaters, outdoor media rooms, and landscape music since 2006. AIC can help bring your favorite movies, music, and sports teams to the outdoors. Whether your goal is to entertain many guests outdoors or to just enjoy a family movie night on the back porch, AIC can help you find a custom automation solution for any occasion.
Weatherproof Entertainment
Worried about the logistics of it all? Don't be! AIC has partnered with multiple reliable technology companies such as Rockustics, Niles, Elan Home Automation Systems, and Sonos to offer you outdoor specific audio/video technology. These include weatherproof televisions and speakers, speakers that blend in with the outdoor scenery, and outdoor subwoofers. For a more advanced outdoor setup, AIC can also custom make and install television enclosures with custom TV frames installed with high powered fans for thermal management and a locking system for security. These are great for commercial use with patio entertainment availability as business owners don't have the hassle of bringing their televisions indoors before locking up for the night.
Call AIC today for any and all of your outdoor audio/video needs!
For over 10 years we've been installing landscape speakers for residential and commercial use. Our forethought is the same; we take our clients outdoor entertainment goals seriously. That's why we've partnered with Sonance, Rockustics, Niles, SoundTube and Earthquake.
These brands offer high quality products that are built to last. They're durable, discreet and offer a variety of rock, planter, garden and satellite speakers.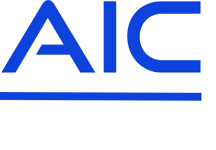 Customer Review
Outdoor Music System
"My wife and I purchased a beach front home on HHI that was 24 years old. They had a complete house audio system that was original to the home. Charlie came out and gave us great ideas for updating. An estimate was present within a week and the entire system was updated. Charlie was very punctual for every appointment. The internet works great throughout the house, the tvs were hung, music system updated and brought up to 2021 standards. Some speakers and all controls were replaced. My wife loves Sonos, she plays music all day long both in and outside the house. Thanks to Charlie and Tabatha for the excellent efficient job."
- Lawrence Hagan
Outdoor Audio Video Installation
We serve the following areas:
Bluffton
Hilton Head
Savannah
Palmetto Bluff
Beaufort
Project Spotlight: Complete Outdoor Entertainment Area
Complete Outdoor Entertainment Area
This was a simple and affordable outdoor entertainment area. The area consists of a low profile Samsung LED TV, an array of outdoor in-ceiling and landscape style speakers powered by Niles Amplifiers. Furthermore, the audio is driven by Sonos CONNECT's. As...
Your Outdoor Audio Video Experts In Bluffton, Hilton Head & Savannah
We take pride in designing and installing unforgettable outdoor audio video and outdoor entertainment experiences in homes and businesses throughout Hilton Head, Bluffton, Palmetto Bluff, Savannah, Beaufort, and surrounding areas.
Call us today at (843) 836-5700 to get your project started!