Your #1 Local SONOS Dealer
Advanced Integrated Controls (AIC) is the #1 SONOS Wireless Music Speaker Gold dealer in Savannah, Bluffton, Beaufort and Hilton Head.
SONOS is a system of wireless speakers, soundbars, and audio devices that give the user control of endless collections of audio sources. SONOS is the first digital music system that lets you play all your digital music throughout your home and control it all from the palm of your hand. Best of all, you don't need a remote control, keypad, or touchscreen in every room to have complete control!
SONOS is an advanced and user friendly streaming audio system. It's the only system of its kind that allows limitless options when it comes to music content and control. 
SONOS is the only dedicated audio system on the planet that lets you access streaming music services, local radio (FM/AM), iTunes and dedicated music library's (NAS Drives and such). Evermore, external audio sources like turntables and super audio CD players can be used anywhere from a single user friendly application.
With SONOS apps available on Android, iOS, PCs and MACs, you have to ability to control the system from anywhere in your home!
Bring all your entertainment to life with the brilliantly realistic sound of Arc, featuring Dolby Atmos. Enjoy control with your remote, the app, your voice, and Apple AirPlay 2.
Trueplay tuning technology optimizes the sound for the unique acoustics of the room where Arc is placed, calibrating the height channels for precise localization.
Stream music, radio, podcasts, and more from your favorite services with the Sonos app or Apple AirPlay 2 when the TV is off.
Featuring eleven high-performance drivers for crisp highs, dynamic midranges, and surprising bass, Arc's slim profile can be discreetly mounted or placed on furniture.
-For TVs larger than 49"
The smart, compact soundbar for TV, music, and more.
Play everything that matters to you with Beam. Control it with your voice, remote, the Sonos app, and more.
Beam was specifically tuned by Oscar-winning sound engineers to emphasize the sound of the human voice so you can always follow the story.
- For TV's 49" and smaller
Sub takes over the lowest frequencies, enhancing the midrange playback from paired speakers so you experience fuller, more detailed sound.
Two force-canceling drivers at the center of Sub eliminate vibration and rattle so you get powerful bass without any distortion.
The award-winning and versatile design features a sculptural shape and high-gloss finish. Stand Sub upright or lay it on its side.
Experience vividly clear, room-filling sound for music streaming, vinyl, and more. Enjoy control with the app and Apple AirPlay 2. Sonos Five is enhanced with Trueplay and features an ultra-wide soundstage.
Trueplay puts the speaker-tuning capability of the pros in the palm of your hands, customizing the sound of the speaker to the unique acoustics of the room.
Two precisely angled side tweeters create spatial extension and rich stereo sound while a center tweeter optimizes vocal playback.
Get rich, room-filling sound with Sonos One, and control it with your voice, the Sonos app, Apple AirPlay 2, and more.
The compact design fits just about any space. Put it on your kitchen countertop or tuck it away on your office bookshelf. It's humidity resistant so you can even put it in the bathroom.
Pair two Sonos Ones together in the same room for stereo separation and more detailed sound. Use a pair as rear home theater surrounds with Playbar, Playbase, or Beam.
Also available as One SL. Same speaker without a microphone.
The durable, battery-powered smart speaker for outdoor and indoor listening.
Get brilliant sound anywhere with the weatherproof and drop-resistant Move. Control with your voice, the Sonos app, and Apple AirPlay 2 at home, and stream via Bluetooth when WiFi isn't available.
Enjoy surprisingly rich bass, a wide soundstage, and automatic Trueplay™ tuning, which continually adapts the sound for where you are and what you're listening to.
Create a dedicated wireless network for your Sonos system with Boost.
Boost creates a separate wireless network for Sonos and eliminates interference from other devices so you can listen free from interruptions and dropouts.
Three internal antennas broadcast 360° signals through walls and ceilings for flawless coverage of your entire home.
The PLAYBASE is perfect solution for those who want a dedicated "off the wall" approach towards a sound bar.
This can be difficult when the TV ends up on stands and furniture. SONOS  launched the PLAYBASE for that exact reason. "Its low profile design practically disappears beneath your TV, yet it fills your entire viewing room with epic home theater audio."
Bring the Sonos experience to your floor-standing, in-wall, in-ceiling, outdoor, and bookshelf speakers with Amp.
Connect everything from your turntable and stereo to your wired speakers to enjoy vinyl, CDs, stored audio files, and streaming. You can even power outdoor speakers and expand your Sonos system to the backyard.
Enjoy stereo sound for shows, movies, and video games when you connect Amp to your speakers and TV. Wirelessly add a pair of Sonos One surrounds for immersive home theater.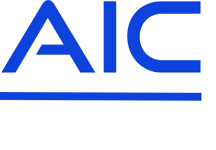 Customer Review
"We used AIC for installation of a Sonos Audio system with multiple zones in our home"
"The staff at their home office was very courteous, responsive, and very thorough. Tabetha in particular followed up with us frequently throughout and early on offered to send a technician (Charlie) out to see our home and to evaluate our needs. He provided options for the installation months in advance. From there we nailed down details, equipment and the follow-up on every front was flawless. The day of the install, Charlie and Jackson called to confirm their arrival (15 minutes prior) and were promptly on time. They were cautious, neat, courteous and treated our home like it was their own. Once the installation was complete (in less than 90 minutes) they took the time to walk us through the system, uses, controls and all other detail. We had an awesome experience and we highly recommend AIC. They are top notch."
- Tim & Danielle
Bluffton SONOS Installation
On every project, we aim to deliver high quality, crystal clear audio & video.
Our goal is to ensure the best music and home theater listening experience possible.
We design and install custom audio video projects in:
Bluffton
Hilton Head
Savannah
Palmetto Bluff
Beaufort
Recessed TV with hidden Sonos sound system
Wall mounting TVs above the fireplace has become a common practice.  Making them look sleek is another story. See how some simple design work and the help of a local carpenter can turn a typical Sonos system into a piece...
Your SONOS Dealer In Bluffton, Hilton Head & Savannah
We take pride in designing and installing unforgettable custom audio video experiences in homes and businesses throughout Hilton Head, Bluffton, Palmetto Bluff, Savannah, Beaufort, and surrounding areas.
Looking to design a wireless music system with SONOS products?
Call us today at (843) 836-5700 to get your project started!