Adding a custom affect to your audio/video equipment is a specialty of Advanced Integrated Controls. Motorized audio/video solutions is a sure way to add a custom, high quality touch to your home. Motorized solutions are quiet, dependable and offer complete control using your smart phone, tablet, or Universal Remote Control (URC).
Lutron Shades And Blinds
Lutron offers a variety of fabric options. With many colors and textures to choose from, AIC can program and install total blackout automated shades, or dim-out fabrics to help shade your home from the sun. Automated shades can drop and raise from the ceiling, or open and close from the sides of the window frame. Integrating electric shades into an smart home design allows the homeowner to have complete control over their lighting options.
Electric Projector Screens
On the contrary to popular belief, projector screens are extremely versatile. You don't necessarily need to have a dedicated home theater to enjoy a true home cinema experience. Electric projector screens are operated by a motor that can raise or lower the screen. We can ceiling flush mount the screen to allow the screen to completely disappear when not in use. Being able to tuck away your unused screen, means having a projector screen in a master bedroom, main living area, or media room isn't that uncommon.
Hidden Storage Compartments And TV Lifts
AIC has partnered with Nexus 21 TV Lift Systems so that we can offer our clients the best hidden motorized options and TV lifts. We have the ability to hide away liquor cabinets, hidden storage lifts for firearms, and personal safes.
We also have the ability to custom install TV lifts into nearly any piece of furniture, allowing our clients to customize their dressers, countertops, armoires and credenzas into a personalized media cabinet. With Nexus 21, we can install a motorized ceiling drop down TV. The television will flip down, or drop from the ceiling when in use, then tuck back away when you're finished.
Motorized Outdoor Patio Screens
Motorized outdoor retractable screens for porches and patios expand outdoor living spaces, helps screen from bugs and assists with controlling heat from the sun. Our home automation experts can program these screens to lower during the hottest part of the day; a real energy saver!
Motorized projector screens aren't only limited to dedicated home theater rooms. They can be used to maximize a multipurpose space and get the most out of a room that needs to service multiple functions.
Motorized screens can be used in residential and commercial spaces. They provide high contrast that is best suited for areas with high levels of ambient light. It absorbs the extra light, preserving vivid color balance and provide defined clear images. Meaning these screens can be installed in any room with lots of natural light like conference rooms, living areas, bedrooms, or outdoor entertainment areas.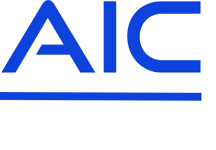 Customer Review
Motorized Shades
"They did a great job installing motorized interior Nano shades in our home. Very professional and precise."
- Edward Simmons
Project Spotlight: Custom Motorized Televisions
Custom Motorized Televisions
Here we custom installed (2) Sony TVs to drop down from the ceiling using a Nexus 21 Lift system!
Your Motorized Solutions Experts In Bluffton, Hilton Head & Savannah
We take pride in designing and installing unforgettable audio/video and automation experiences in homes and businesses throughout Hilton Head, Bluffton, Palmetto Bluff, Savannah, Beaufort, and surrounding areas.
Call us today at (843) 836-5700 to get your project started!