Your Home Needs A Data Infrastructure Upgrade
Increasingly, homes have similar needs to businesses when it comes to networking.  The amount of data flowing to any given home, and the number of devices connecting, means that to ensure a reliable, stable and fast connection, enterprise-grade hardware is beneficial.  Instead of "plugging and unplugging" your router all the time, imagine if you installed capable, scalable networking systems that served you for years to come!  That's the promise of enterprise-grade networking systems, whether for business purposes or the home.
Enterprise WiFi vs Consumer WiFi
Although it seems like "WiFi is WiFi," in reality there are substantial differences between consumer WiFi and enterprise-grade WiFi.  If you've ever been to an office, or even a coffee shop, with business-grade WiFi, you've probably noticed that dozens of people are able to connect without a discernible drop in performance.
Now, certainly you wouldn't want to try and use a consumer-focused piece of hardware to service a business.  Depending on the size of your home and number of devices connecting, though, you may want to consider bringing enterprise-grade networking to your home.  Imagine, for example, extending your network to ensure fast WiFi connections in outdoor areas like patios and pools, while making sure that music streaming and video streaming on multiple devices can happen at the same time, and any smart home functions can run unimpeded.  That's the power of enterprise-grade networking!
We recommend the following enterprise-grade network hardware
You want WiFi that won't let you down.  That's where Ruckus comes in.  Advanced Integrated Controls recommends Ruckus Wireless for our clients WiFi needs.  Get amazing performance and reliability to not only stream video, but to allow your WiFi network serve as the crucial backbone for your smart home system.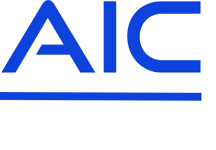 Customer Review
Fixed entire home wifi network after lightning strike
"AIC installed my entertainment system 4 years ago when I purchased a second home on Hilton head island. When I arrived recently I had issues with my internet due to a lightning strike. I called Jennifer and she had a technician here immediately who fixed my entire network. They are very knowledgeable and professional and care about their customers. I will be a loyal customer for life with that kind of customer service."
- Dennis Ranalli
Bluffton Business Grade WiFi
We serve the following areas:
Bluffton
Hilton Head
Savannah
Palmetto Bluff
Beaufort
Project Spotlight: Ruckus Enterprise-grade gigabit networking
Beauty on the Bluff
We are excited to announce that AIC has won a CePro Mark of Excellence Award in the category of Multi room Audio and Video Project of the Year! This is A.I.Cs third Mark of Excellence award in the past two years and is absolutely one of my favorite projects. Our design team could not have done this without the help...
Your Enterprise Grade Wifi Installation Experts In Bluffton, Hilton Head & Savannah
We take pride in designing and installing unforgettable audio/video and automation experiences in homes and businesses throughout Hilton Head, Bluffton, Palmetto Bluff, Savannah, Beaufort, and surrounding areas.
Call us today at (843) 836-5700 to get your project started!