Fashionably Disguise Your TV
As the need for bigger and thinner televisions become more popular, home owners are looking for a way to fashionably disguise their TV. Mirror televisions easily solve this matter. Advanced Integrated Controls design and build all of our clients mirror TVs, making this a true custom solution. Mirror TVs can be installed anywhere, such as inside bathroom mirrors, or we can custom frame them for any room. They also come in nearly any size to fit the design goal for all homeowners.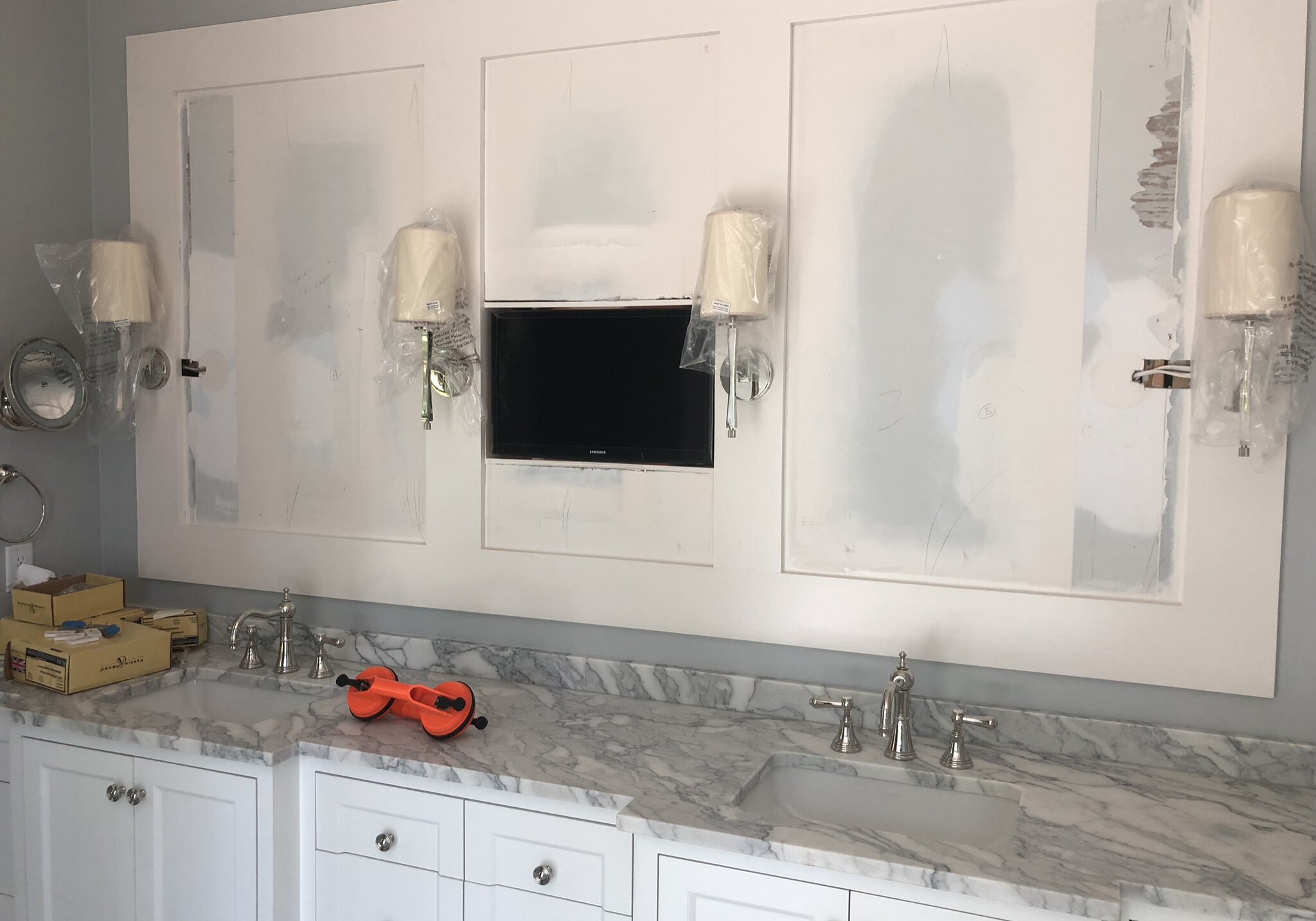 How Are Mirror TVs Installed?
Once our experts and the homeowner decided on a custom design, we start with building our own back box. This is flush mounted inside the wall and where the TV and all its components will occupy. From there, our partnership with Frame My TV gives AIC access to the most innovative mirror TV glass, OptiClear glass. We'll then choose the correct size and type of glass to fit over the television screen. The type of glass depends on whether the TV will be in a living room, bedroom, or vanity mirror. Each area requires difference strengths of reflection and clarity.  It also depends on if the homeowner is looking for a more aesthetically pleasing option with a higher reflective glass, or for better viewing options with a less reflective glass.
What Are The Framing Options?
Most of our clients choose to custom frame their mirror TVs. This gives the TV a more elegant disguised design. There are many options to choose from each Frame My TV collection, which includes the Standard, Metro, Premium Hardwood and Artisan collections. Each style is sure to compliment any room.
Vanishing mirror TVs built by Advanced Integrated Controls are guaranteed to make an unforgettable first impression in any room of your home. Our professional experts will work alongside your builder or designer to ensure absolute perfection. Call, or visit our office to speak to our custom designers.
Get a quick, no-hassle estimate on your project