Bluffton Home Automation & Home Theater
Bluffton's "Go To" Source for Automation & Home Technology
Time for a technology upgrade? We've helped homes and businesses throughout Bluffton.
Whether you're looking to design a home theater, set up a home automation system, or simply make your home Wifi faster, the team at Advanced Integrated Controls has you covered.
Scroll down to see testimonials and projects from happy Bluffton clients.
Make sure to give us a ring and stop by our office to test out the latest in home technology gear!
Find us in Bluffton:
Advanced Integrated Controls
365 Red Cedar St STE 301
Bluffton, SC 29910
Office: (843) 836-5700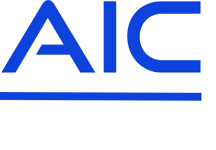 Customer Review
AIC are the "go to" folks for audio and TV systems in Bluffton
"AIC installed our system and have maintained it. Their techs are very smart and responsive. Sometimes hard to get them to the house in a timely fashion but I suspect its from growing pains. They charge for an individual gate pass when they enter our community, which could be avoided if they purchased an annual pass. AIC are the "go to" folks now for audio and TV systems here on Hilton Head and Bluffton."
- Bill Byrnewv
Bluffton Project Spotlight
Lot 9 Brewing Co.
Nestled in the middle of Bluffton is Lot 9 Brewing Company, one of the newest Breweries to open its doors in the Lowcountry. Opening a brewery in the midst of a worldwide pandemic was definitely a risky move but that didn't stop owner Walter Trifari and his team. Lot 9 has become a Bluffton favorite in the last year, hosting...
Bluffton Community Involvement
We're heavily involved in the Bluffton community:
100+WWC Greater Bluffton
In April 2015, Advanced Integrated Controls proudly joined as 100+ Women Who Care Greater Bluffton's sponsor. Since then, this powerful group of women have raised over $30,000 for various non-profit organizations. At the inaugural meeting of 100+Women Who Care the charity chosen was Island Hospice. Nominated by non-other than Jennifer Hubner, Vice President of Advanced Integrated Controls. Furthermore, 100+WWC Greater...
Bluffton Services
Just a few of the services we provide:
Custom Audio Video Installation
Custom TV Installation
Home Theaters
Media Rooms
Home Automation
Lighting and Shades
Outdoor Audio Video
Motorized Solutions
WiFi & Networking Solutions
Power Management
We take pride in designing and installing unforgettable audio/video and automation experiences in homes and businesses throughout Bluffton.
Call us today at (843) 836-5700 to get your project started!