Custom Audio Video Solutions
We specialize in whole house A/V distribution, custom music and sound systems, outdoor TV and sound solutions, SONOS wireless speaker and media options, and just about anything else that has to do with home entertainment.
Here at Advanced Integrated Controls, we got our start with commercial and residential custom audio video design and installation.
We've made it our mission to design custom audio video solutions that do more than simplistic reproduction of music and video.
Bluffton Custom Audio Video Installation
On every project, we aim to deliver high quality, crystal clear sound.
Our goal is to ensure the best music and home theater listening experience possible.
We design and install custom audio video projects in:
Bluffton
Hilton Head
Savannah
Palmetto Bluff
Beaufort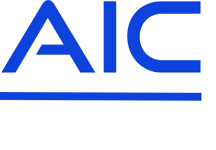 Customer Review
"Blown away by the quality of the system"
"Curt at AIC helped guide me through a distributed audio system for my home and home theater setup. His knowledge and professionalism turned this from a complicated nightmare, into a clear list of high quality options. In the end I went with the system he recommended, and WOW. We are totally blown away by the quality of the system and the ease of use. I highly recommend using AIC."
- Sam Bauer
Lot 9 Brewing Co.
Nestled in the middle of Bluffton is Lot 9 Brewing Company, one of the newest Breweries to open its doors in the Lowcountry. Opening a brewery in the midst of a worldwide pandemic was definitely a risky move but that...
Our Custom Audio Video Solutions
Tower speakers provide pure audio clarity and balance, something any dedicated audiophile would appreciate. Tower speakers offer lifelike sound that are perfect for large, open floor layouts.
Bookshelf speakers are a powerful option when you're looking for a speaker with high quality audio (like tower speakers), but are limited by space or by the aesthetics of your listing room.
We Provide Custom Audio Video Installation In Bluffton, Hilton Head, Savannah and Beyond
We take pride in designing and installing unforgettable custom audio video experiences in homes and businesses throughout Hilton Head, Bluffton, Palmetto Bluff, Savannah, Beaufort, and surrounding areas.
Call us today at (843) 836-5700 to get your project started!