AIC Teams Up with Gary Sinise Foundation to create a Smart Home for wounded warriors.
Advanced Integrated Controls Teams Up with Gary Sinise Foundation  If Gary Sinise doesn't sound familiar, it's most likely you know him as Lt. Dan: the devil-may-care lieutenant turned legless scallywag shrimper in "Forrest Gump". It's a well-known fact that "Forrest Gump" was filmed exclusively in the Lowcountry. The area must have made quite an impression…
Elan In-Ceiling and In-wall Speakers
Elan's newest line of architectural speakers help deliver exceptional entertainment experiences for systems of all sizes. From the leaders in whole home integration comes audio technology that speaks to the sound signature that people have come to expect for ELAN. ELAN Speakers are available for every installation project, from high-performance distributed audio and home theaters…
Whats the Deal with Amazon Sidewalk?
What is Amazon Sidewalk? Amazon Sidewalk is a program that has launched in June with a controversial immediate opt-in for all users of Amazon products such as Ring and Echo. Essentially Amazon Sidewalk is a shared network between these Amazon products that allows for better communication and signal reach. Here is Amazon's link for…
ELAN's Latest Update Is What We've Been Waiting For
What is ELAN? ELAN is a whole home solution for home automation. It lets you take control of your security, entertainment, HVAC, lighting and shades, and so much more in one easy to use, intuitive program. And has complete native control of the newest Lutron Palladiom Lighting and Shade Systems. Their signature Intelligent Touch Panels…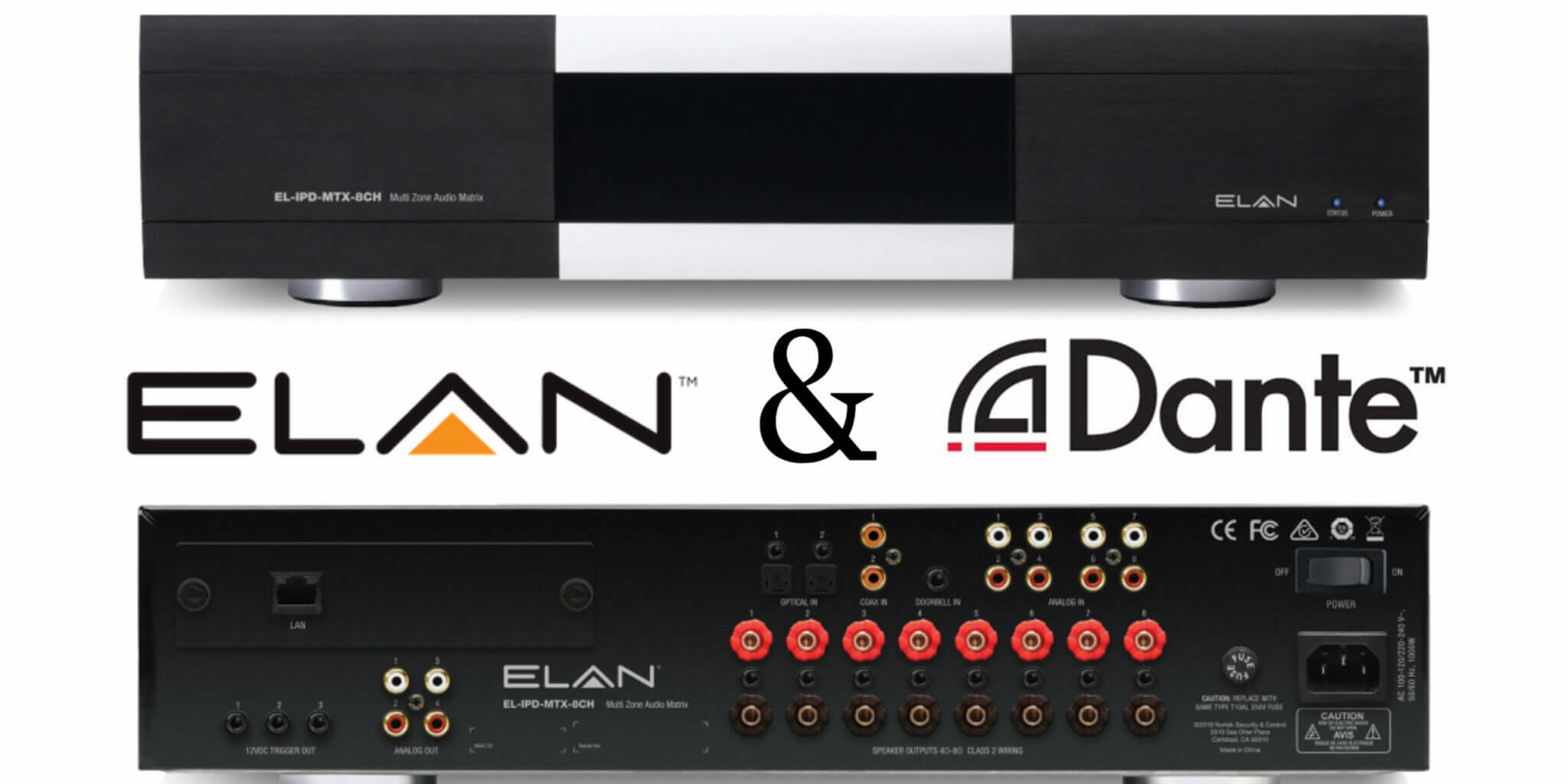 Redefining Audio With ELAN
Redefining Audio With Elan ELAN has partnered with Dante to bring the most reliable IP-enabled audio distribution system available. This next generation system revolutionizes multi-zone audio distribution while providing an easy to use, intuitive system. Enjoy superior quality audio without the costly headache of hard wiring your components. Enjoy the flexibility of being able to…
The Next Gen of ELAN Surveillance Cameras and NVRs
Elan Surveillance Cameras and NVR's have been released. These next generation cameras are innovative, featuring an auto-focus feature and are equipped with advanced video analytics. The new ELAN network video recorder features a new, small form factor unit. Elan has also released new mounting accessories for the bullet and dome camera in both black and…