Leon Sound Tile
Leon Ente Sound Tile, what an impressive piece of equipment, it is combined with two channel audio and powered by the Sonos Amp. The Leon Ente Sound Tile is a new way to introduce Art and Music together. "We designed the Ente Sound Tile to change people's views about architectural audio. Rather than hiding the…
Sonos Surround Sound System isn't all-it's-cracked-up-to-be.
Creating a great Surround Sound System. Does Sonos have what it takes to create a great surround sound system? Or is there another brand of equipment that is extremely amazing that will knock Sonos in the water? I can't tell you how many times I've heard a client tell me, "I just want a simple…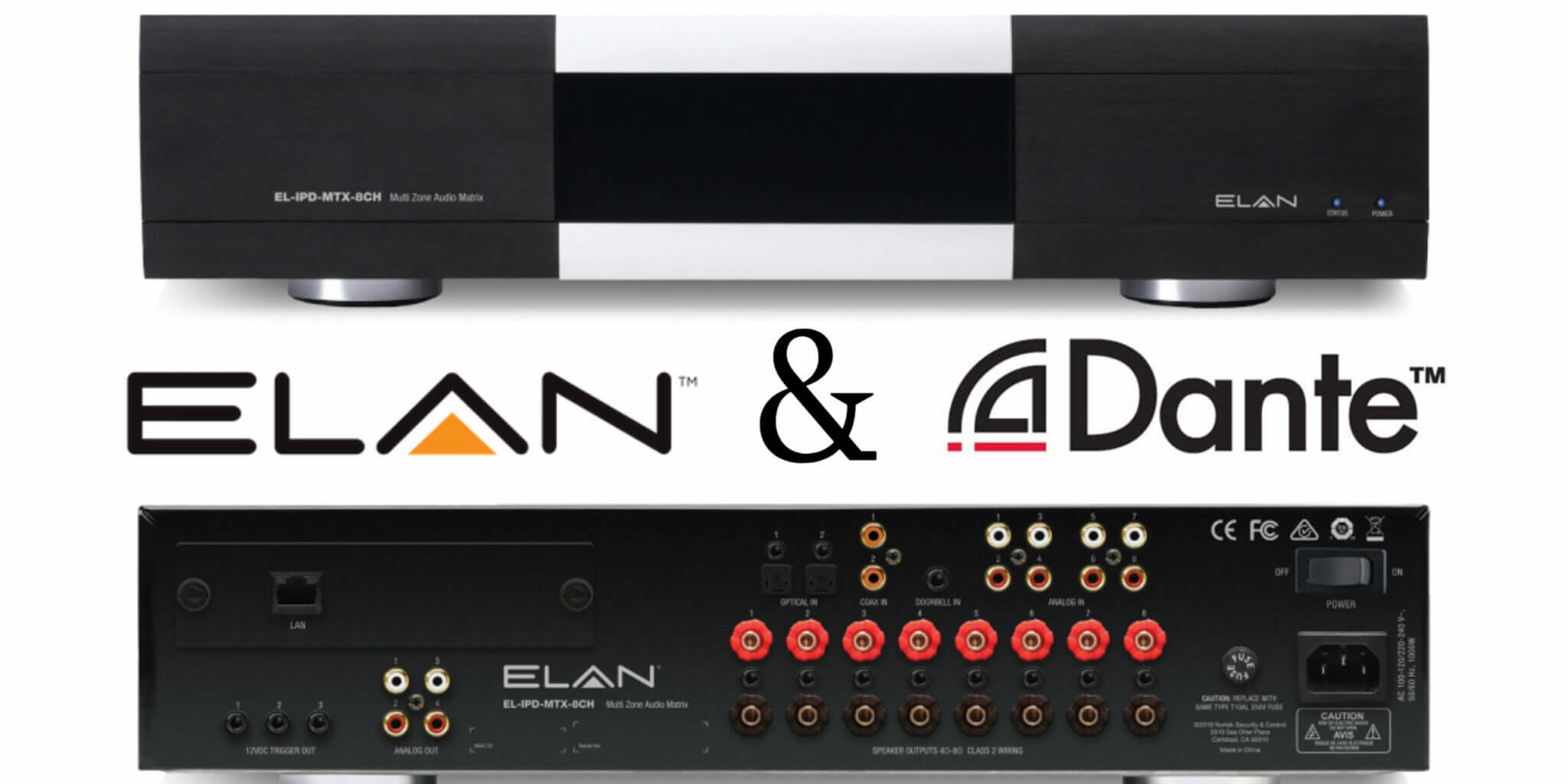 Redefining Audio With ELAN
Redefining Audio With Elan ELAN has partnered with Dante to bring the most reliable IP-enabled audio distribution system available. This next generation system revolutionizes multi-zone audio distribution while providing an easy to use, intuitive system. Enjoy superior quality audio without the costly headache of hard wiring your components. Enjoy the flexibility of being able to…
Denon HEOS vs SONOS
The Wireless Music System has become a popular choice for audio streaming.  The ability to easily customize audio over WiFi throughout a home has made wireless music systems a staple in audio streaming. Wireless Music Systems, such as, Sonos and Heos have become well known for their name. Traditionally wireless speakers used Bluetooth to transmit…
The Truth Behind Internet Speed Tests
The Truth Behind Internet Speed Tests It wasn't that long ago when we were expected to wait on a website to load. A dial up connection would take forever and a webpage would slowly appear inch by inch. Flash forward twenty years and it is a whole new story. We are connected and…
What is Dolby Atmos?
What exactly is Dolby Atmos? What does it do for your entertainment experience? You're new tv, speaker or soundbar has Dolby Atmos capability, but what does that mean? You know it has to do with sound, but what does it do for your overall entertainment experience? If you aren't an audiophile, this may not…
Outdoor Entertainment
Preparing Your Outdoor Entertainment Space I simply love the Lowcountry and the weather it brings in this time of the year. Spring is already here and Summer is right around the corner. With that in mind, I know many of you love hosting family and friendly get-togethers outdoors and in the comfort of your…
New SONOS Outdoor Speakers
Sonos Introduces First Ever Outdoor Speakers This is the partnership we've all been waiting for. Sonos has paired up with Sonance to introduce their first-ever outdoor speakers, along with in-wall and in-ceiling speakers in the same line. Bringing your audio outdoors isn't a new concept, which is why this has been an anticipated…
Should You Put Grilles On Your Speakers?
Should You Put Grilles On Your Speakers? People have speculated whether to put grilles on their speakers at home. There are a few factors that you should think about when deciding to put grilles on. Some even wonder if putting grilles on affects the overall sound quality. There is necessarily a concrete answer due to…
Tips for Better Sound Quality
Tips for Better Sound Quality So you've just spent a chunk or two to create a sick audio system in your home, but it doesn't seem up to par with the quality you had in mind. There are many factors and reasons why your top quality equipment isn't producing the best sound effects. You…
The Top Live Streaming Services Today
The Top Live Streaming Services Today So you've decided to save and cut the cord, but still want the luxury of live TV. No worries, there is a plethora of live TV services that offer you your favorite channels at half the price of the cable bill. We'll talk about each service, break down what…
Sonos offers hifi amplifier option.
Sonos luanches a true high fidelity amplifier solution. With 125 watts per channel, Sonos Amp supports high-fidelity sound for even the most demanding speakers.  All of this power makes Amp the most versatile amplifier for powering all of your customer's entertainment.  We've included an HDMI ARC port for a seamless TV Audio experience.  Use Amp to add stereo…